Services Available
To book an appointment with our service providers or learn more about our services please call us at 1-833-FØUNDRY (that's FØUNDRY with a zero or 1-833-308-6379) between 1:15 to 9 pm Monday to Friday. You can send us an email at online@foundrybc.ca or register online to book an appointment at any time!
The services below are for Foundry Virtual- our online Foundry centre that offers services to young people and their families from the comfort of their own home. We work closely with our in-person foundry centres, but this is not the place to book an online appointment with your local centre. To book an appointment with your local centre, check out this page.
Not sure where to start?
Are you interested in accessing Foundry Virtual services, but don't know how to get started? A Navigator Appointment is a short (30-minute), same-day appointment with a Foundry Virtual peer supporter where you can share a little bit about yourself and your experiences and talk about possible next steps. These appointments are available to young people 12 – 24 and their caregivers, parents or friends. Book now or learn more!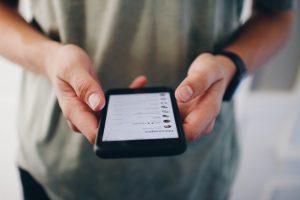 Who can Access Foundry's Virtual Services?
BC's young people ages 12-24 and their caregivers can access Foundry's virtual services.
No referral required
No assessment required
Services are free and confidential
If you are looking for a support that is not listed above:
If you or a person in your care is in need of urgent support:
How do I prepare for my visit?
Before calling, please review PHC Patient Notice – Virtual Health, to learn a little more about virtual service.
Try the technology out before your appointment to be sure that it will work on your device. If you need help setting up Microsoft Teams, please see the how-to documents below: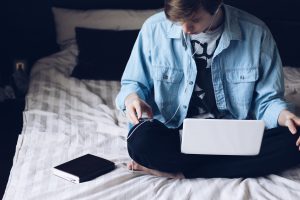 Before your appointment, choose a private place, where you won't be interrupted. Make sure you have the things you need and that you are comfortable before the appointment begins (for example, grab a glass of water, use the washroom, etc).
Check that you have enough battery on your device, so it does not die in the middle of your counselling session.
Remember to join the meeting as a GUEST. Please do NOT sign up for a Microsoft Teams account.  (If you try to sign up for a free account, it will take you to Skype).
Use Chrome as your browser. Microsoft Teams works best on Google Chrome, and does not work on Safari.
Due 

to

spam settings in Gmail accounts, you may be missing out on important messages from our team about your appointment/group!

To

 ensure responses from us don't go 

to

 your spam folder, you will need 

to

set up your filter settings

Log in

to

your Gmail account
Click the GEAR icon at the

to

p right and then click SETTINGS.
Go

to

"FILTERS AND BLOCKED ADDRESSES" and click "CREATE A NEW FILTER".
In the "HAS THE WORDS" section, type @Foundrybc.ca

to

 keep our 

email

s out of your Spam Folder.
Click "CREATE FILTER".
Check "NEVER SEND IT

TO

 SPAM" and "ALSO APPLY FILTER 

TO

MATCHING MESSAGES" boxes.
Click "CREATE FILTER" again.
Frequently Asked Questions
Who will I be speaking to at Foundry's Virtual Services?
add
You will be speaking to a Foundry clinician or trained Foundry Peer Support Worker, depending on what service you ask for .  Clinician are experienced health professionals, counsellors, social workers and nurses. If you want to know more about these professions and what they do, just ask a Foundry clinician. Trained Peer Supporters are also experienced health professionals and you can read more about them here 
How much does it cost to access Foundry's virtual services?
add
Foundry's virtual services are free. But if you call 1-833-308-6379 from a mobile phone, your normal call charges apply. If you would like to schedule your appointment online, you can do so here
What kind of counselling is offered?
add
Solution Focused Brief Therapy
Our counselling appointments are meant to be a complete therapy or a stand alone session.  We focus on a brief and specific goal using the solution-focused brief therapy approach (SFBT)* . This method of counselling  offers any youth access to a free 15-50 minute session without the need for an assessment or history. With this type of therapy, you can start a new session or work on the goals and concerns you discussed in an earlier session.
At Foundry, we aim to make therapy convenient and easy to find. We involve the youth in the entire process, and make them aware of their rights and responsibilities. We recognize that it takes a community to support our young people. For this reason, parents/caregivers of a young person may also use our virtual counselling to support their youth. And they may take part in the youth's session if their youth agrees.
Why does Foundry need information about me?
add
We gather information so our counsellors know enough about you to support you the best that they can. You can choose to not share any information you don't want to share, but this means you might have to tell your story more than once.
Can I be anonymous?
add
We are a confidential but not anonymous service. All your data is secure, stored in Canada and safe. To serve you best and keep you safe, we collect information that can help in a crisis.
Are Foundry's Virtual Services secure and confidential?
add
Your privacy will be respected. Foundry will not release any information unless you allow us to, or we are required to do so by law. The only time we are required to share what we talk about today is if we learn something that makes us believe that you or someone else is in serious danger, or if we are ordered to do so by law. These are very unusual situations, and we try our best to be straight forward and clear about this so it's no surprise if it were to happen.
It is important for you to know that if you have used services at a Foundry centre in the past, we will let your Foundry centre know that you have also used Foundry Virtual. This will allow us to make sure your care is consistent.
Do you record my chat/phone call/video chat/email?
add
No, we do not record audio or videos calls. All chats are stored securely for three months and then deleted.
Where will my information be stored?
add
All of the information you share with us will be stored securely within Canada. If you require access to your medical records, please email datamanager@foundrybc.ca.
How can Foundry help families & caregivers?
add
Family members are welcome to call into our appointment line and book an appointment for themselves. You can also register online here 
How is Foundry Virtual funded?
add
How can I provide feedback on Foundry's Virtual Services?
add
Please email online@foundrybc.ca to communicate your feedback to us. This account is not monitored or staffed by counsellors, so if you need support please call our intake line during business hours or 1-800-SUICIDE or Kids Help Phone 1-800-668-6868 outside of those times.
GET THE MOST OUT OF YOUR CHAT
The Foundry clinician will let you know how much time you will have to chat with each other.
Follow these tipskeyboard_arrow_right
Use a strong internet connection to avoid connection problems
Stay focused on the chat and respond quickly
Don't try to do other things during the chat
If you need to step away from the chat, let us know. Or end the chat and come back when you have more time.
Sit in the most private place you can that's also near your wifi router.
If your wifi connection is weak, choose an audio or messaging based conversation
Download the Microsoft Teams app ahead of time
When booking your appointment, have your personal health number ready. It's on the back of your BC services card.
It's normal to feel nervous when you use a service for the first time. The more information that you can give us, the more we will be able to help you.
Some helpful information to sharekeyboard_arrow_right
if you're not sure what you want to work on
if you're in crisis or worried about your safety
if you have connections to a family doctor or other health professionals
if you have concerns about getting help online
if you don't understand something the Foundry clinician is saying
if the place or setting you are in might affect your session