What are physical and sexual healthcare services?
Physical and sexual healthcare services (also known as Primary Care) can help with health-related topics including physical, mental, and social well-being. In a community setting, Primary Care is often the first source of contact a person has with the health care system and can be delivered by a variety of health professionals such as doctors, psychiatrists and nurse practitioners.
The Foundry Virtual BC team offers physical and sexual healthcare services for young people ages 12-24 across the province who do not have access to a local Foundry centre or doctor in their community. We encourage young people to stay connected to their existing family doctor or nurse practitioner if they have one.
Who can access these services?
BC young people aged 12-24
Youth without a family physician or nurse practitioner
When are services available?
Physical and sexual healthcare appointments are offered through video and audio sessions and can be accessed through the Foundry BC app. To access services with one of our Nurse Practitioners, you will need to book an appointment with our Primary Care Social Worker through our "Healthcare Navigation Appointment" option on the Foundry BC app. 
To access physical and sexual health care services:
D

ownload the Foundry BC app

(Through the Apple app or Google play stores, or at https://webapp.foundrybc.ca/home)

Select "health care navigation" and book an appointment Monday through Friday
If you can't find an appointment or have questions, please email

online@foundrybc.ca or c

all 1-833-308-6379

Please note, at this time we do not offer chat sessions for physical and sexual healthcare appointments.
If you are in a medical emergency or crisis, please call 911 or go to your local emergency department.  
What is a Nurse Practitioner?
add
Nurse Practitioners support young people with physical and sexual health care (primary care) related concerns such as sexual health testing, substance use challenges, medication management, gender affirming care, mental health diagnoses, and specialized health referrals. Nurse Practitioners are experienced registered nurses who receive additional education involving a specialized master's degree.
How can a Nurse Practitioner help me?
add
Assess, diagnose, and treat mental health, physical conditions, and common illnesses

Order and interpret medical tests

Support with substance use challenges

Prescribe medications

Refer youth to other medical specialists/programs

Support and management of gender affirming care

Support and management for substance use and addiction struggles
What can I expect when working with a Nurse Practitioner? 
add
Compassionate, inclusive, and non-judgmental support and care.

 

A therapeutic and confidential relationship between Nurse Practitioner and client.

 

Individualized care and treatment that focus' on the needs of the youth. 

 

Support for your personal health and wellness goals.

 

Wrap around care in which young people's medical care is in collaboration with other Foundry Virtual BC service providers.

 
How is physical and sexual healthcare offered virtually?
add
Most illnesses and conditions that can be seen in a doctor's office can be supported through our virtual care services. Exceptions to this include the following: Height, weight, acute physical conditions, and emergent psychiatric conditions.  We will work with youth to explore options for in-person health care needs.
TO BOOK AN APPOINTMENT - DOWNLOAD THE FOUNDRY BC APP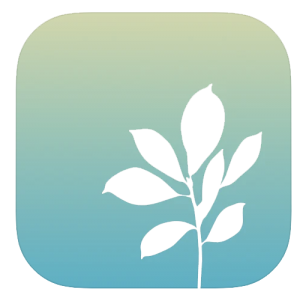 Download the Foundry BC App
Download on the Google Play, Apple App Store or the desktop web portal version
Register for your free account *
Connect to services: Book a "health navigation intake appointment"
*Please ensure that youth register for a youth account 
Supports also available by phone at 1-833-308-6379 or email online@foundrybc.ca.
Please note the virtual services offered through the Foundry BC app are distinct and separate from our network of Foundry centres. If you have a Foundry centre in your community, please connect with them directly.