Foundry Work & Education program offered by Foundry Virtual BC
Foundry Work & Education Program is a new free supported employment and education program for youth who are interested in working, going to school, or completing a training program. Foundry Works helps youth to build the skills and experiences they need to achieve their goals.  
As with all our Foundry services, the program's employment specialists are integrated within our team. This means that young people are supported in their job or education journey from a holistic lens, where we understand that mental and physical health struggles may add diverse challenges to an individual's vocational path.  
Who can access these services? 
Any BC youth between the ages of 15-24 who is experiencing multiple barriers to work, school, or training.

 

Is interested in working, going to school, or starting a training program. 

 

Is legally entitled to work in BC.

 
When are services available
Employment services are offered through the Foundry BC app by schedule an appointment with an employment specialist. Download the Foundry BC app, register for a youth account, and select "Employment Services."
 What Support Services are offered? 
add
1:1 employment counselling to explore interests and existing challenges

 

Direct support with resumes, cover letters, and application processes 

 

Financial resources and/or support 

 

Navigating possible pathways for post-secondary education or certification programs 

 

Assistance connecting with other health care professionals 

 

Ongoing program, job, or school maintenance support
What can I expect when working with Foundry Work & Education Program virtual service providers?  
add
Individualized, client-centred care, focusing on meeting youth wherever they are at   

 

Compassionate support from a non-judgmental lens.   

 

New and creative ways to job search or explore educational opportunities

 
Comprehensive support from employment specialists who have knowledge and training in co-existing mental health concerns

 

Help from an employment specialist to create an education, volunteer or employment plan based on your interests
"You've helped me feel more confident in the job application process and overall, feeling more prepared for the future jobs." – Foundry Work & Education Program Client
TO BOOK AN APPOINTMENT - DOWNLOAD THE FOUNDRY BC APP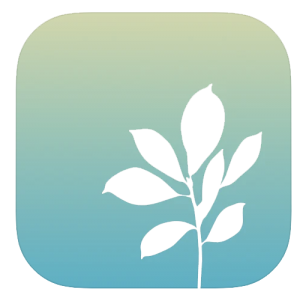 Download the Foundry BC App
Download on the Google Play, Apple App Store or the desktop web portal version
Register for your free account *
Connect to services
*Please ensure that youth register for a youth account and that caregivers register for a caregivers account. 
Supports also available by phone at 1-833-308-6379 or email online@foundrybc.ca.
Please note the virtual services offered through the Foundry BC app are distinct and separate from our network of Foundry centres.