Please note:
Our Lines will be off early on April 13th, ending at 5 pm. Normal phone hours will resume on April 14th.
Also note, our new technology is now available for download on Apple Store and Google play . If you don't have a smartphone, or would prefer not to download it, the Foundry App is also available in a the desktop version.
If you are in need of immediate counselling services please consider reaching out to one of our Foundry centres, call 1-800-SUICIDE or Kids Help Phone 1-800-668-6868, or visit our 'Get Support' page for more options.
Services Available
To book an appointment with our counsellors download our new Foundry BC App. You can download our new platform on the Apple Store and Google play
. If you don't have a smart phone, or prefer not to download it, you can also access our the desktop verison
To learn more about our services please call us at 1-833-F0UNDRY (with a Zero, not an O or 1-833-308-6379), send us an email at online@foundrybc.ca . Our Phone lines are open Monday to Sunday 1:15 to 7:15 pm. Please note on Friday Feb 26th we will be closing our lines early at 6 pm. Please email us instead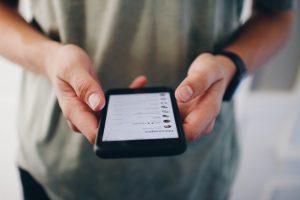 Who can Access Foundry's Virtual Services?
BC's young people ages 12-24 and their caregivers can access Foundry's virtual services.
No referral required
No assessment required
Services are free and confidential
If you are looking for a support that is not listed above:
If you or a person in your care is in need of urgent support: