Monthly Foundry Q&A
Do you want to learn more about Foundry? Have questions about Foundry's virtual services? Join our monthly Q&A session, where virtual care peer supporters will answer any questions you have!
Learn More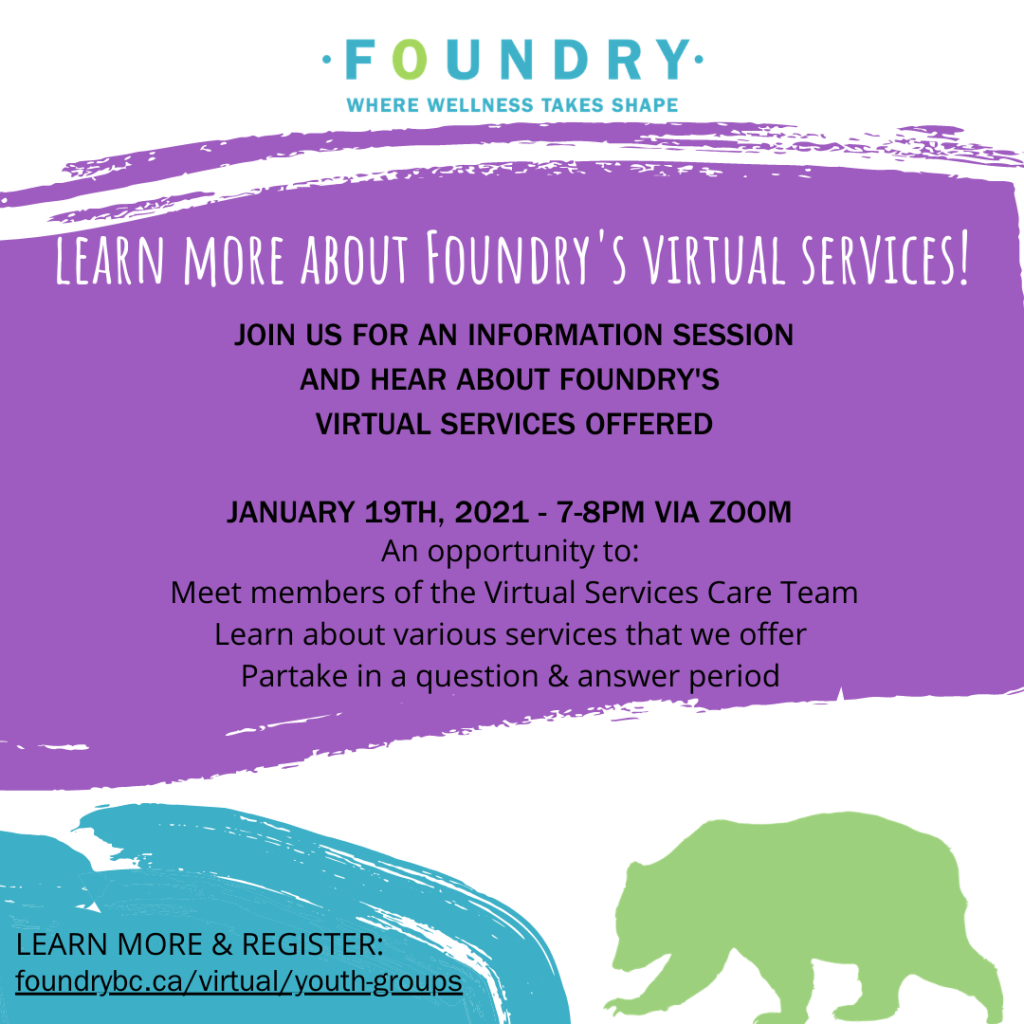 We believe that caregivers, family members and loved ones are key to a successful recovery.
This group is now full, please email online@foundrybc.ca to get on the waitlist!
Supporting a loved one struggling can be very challenging. Foundry has adopted Emotion-Focused Family Therapy (EFFT) as one of the helping services in alignment with our model and vision. Foundry believes that supporting caregivers with skills and tools promotes better wellness outcomes for all. Research proves that recovery rates rise dramatically when family is involved.
Families will learn the skills to:
Become a Recovery Coach – assisting your loved one with the interruption of maladaptive behaviours
Become an Emotion Coach – help your loved one approach, process & manage stress & emotions
Facilitate Relationship Repair – helping to heal possible wounds from the child's or family's past.
Work through & Resolve Caregiver Fears & Obstacles during this challenging journey.
How to Register: Please email online@foundrybc.ca to register!
How to Prepare for the group: We recommend reviewing the "How to use Zoom and Online Group Guidelines" before the group begins.
Questions: If you have any questions, please feel free to email online@foundrybc.ca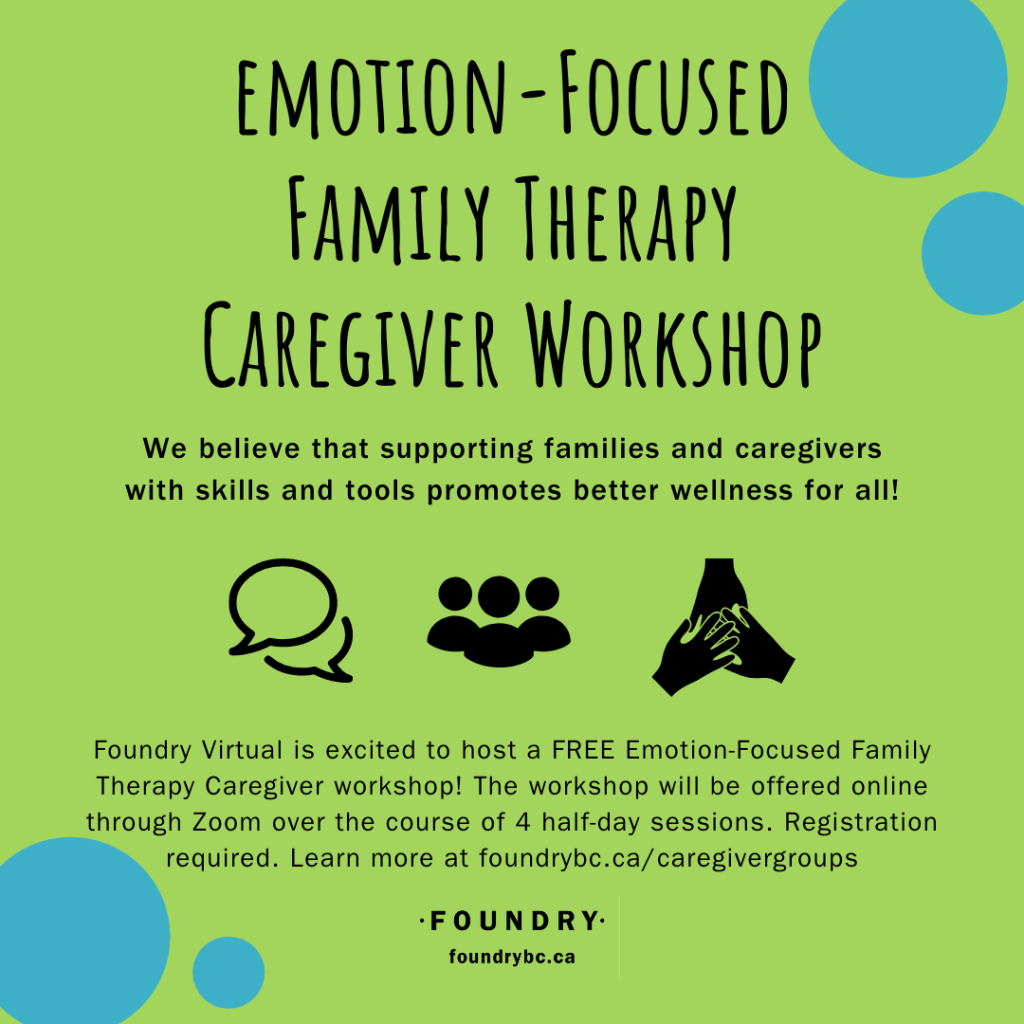 Due to spam settings in Gmail accounts, you may be missing out on important messages from our team about your group! To ensure responses from us don't go to your spam folder, you will need to set up your filter settings:
Log in to your Gmail account.
Click the GEAR icon at the top right and then click SETTINGS.
Go to "FILTERS AND BLOCKED ADDRESSES" and click "CREATE A NEW FILTER".
In the "HAS THE WORDS" section, type @Foundrybc.ca to keep our emails out of your Spam Folder.
Click "CREATE FILTER".
Check "NEVER SEND IT TO SPAM" and "ALSO APPLY FILTER TO MATCHING MESSAGES" boxes.
Click "CREATE FILTER" again.