Foundry Q&A
Do you want to learn more about Foundry? Have questions about Foundry's provincial virtual services? Join our monthly Q&A session, where members of our service team will answer questions you have! This session is geared towards caregivers and service providers who want to learn more about our services.
Register Now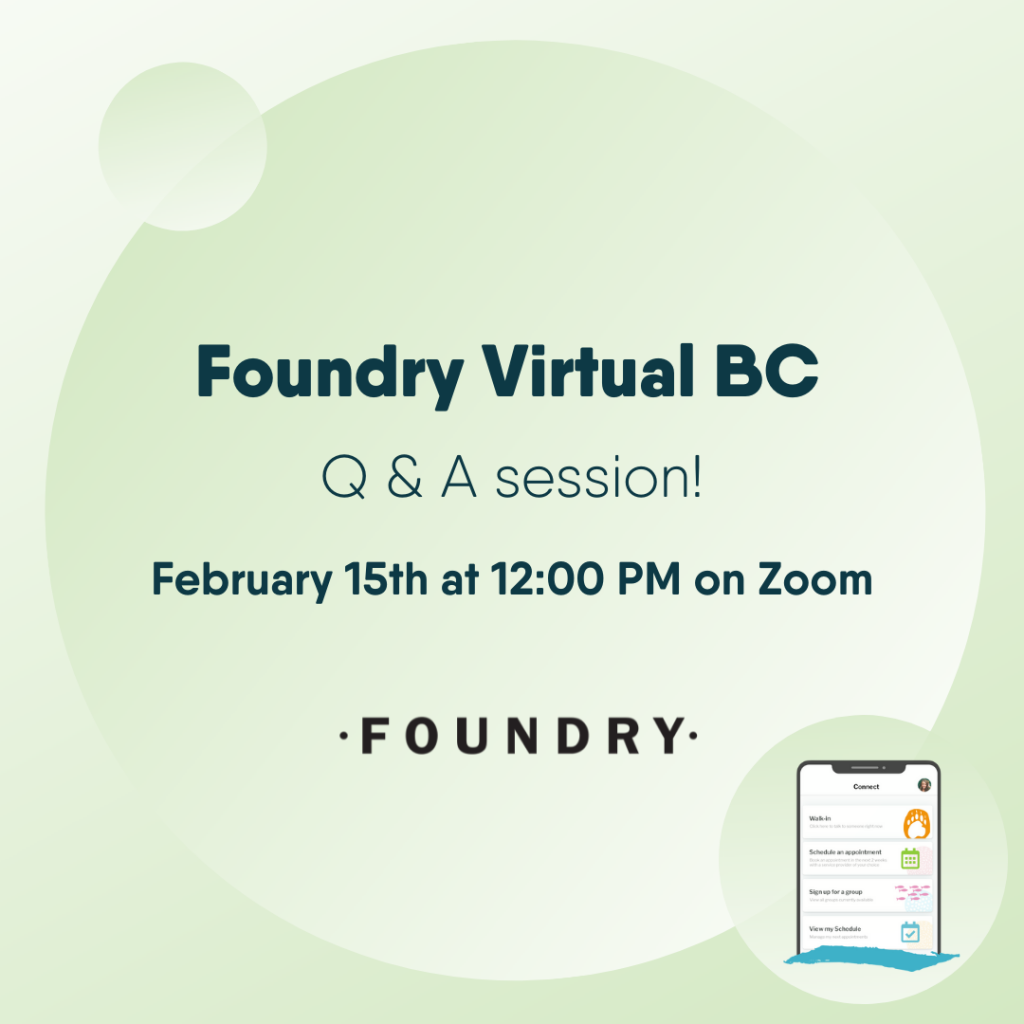 NEW! Caregiver Support Group
We are excited to offer a new group for BC caregivers! If you are supporting a young person between the ages of 12-24 and are interested in connecting with other parents in a safe, inclusive, and confidential space, this is the group for you! The group will be facilitated by two caregivers with lived experience supporting their youth with various mental health and substance use challenges.
This group will be offered on Wednesdays bi-weekly from 6:30-8:00 PM on an ongoing drop-in basis. The next groups will be as follows:
January 26th, February 9th, 23rd, March 9th, 23rd). Topics discussed each week will vary, and will ensure ample time for open dialogue.
To register, please email online@foundrybc.ca.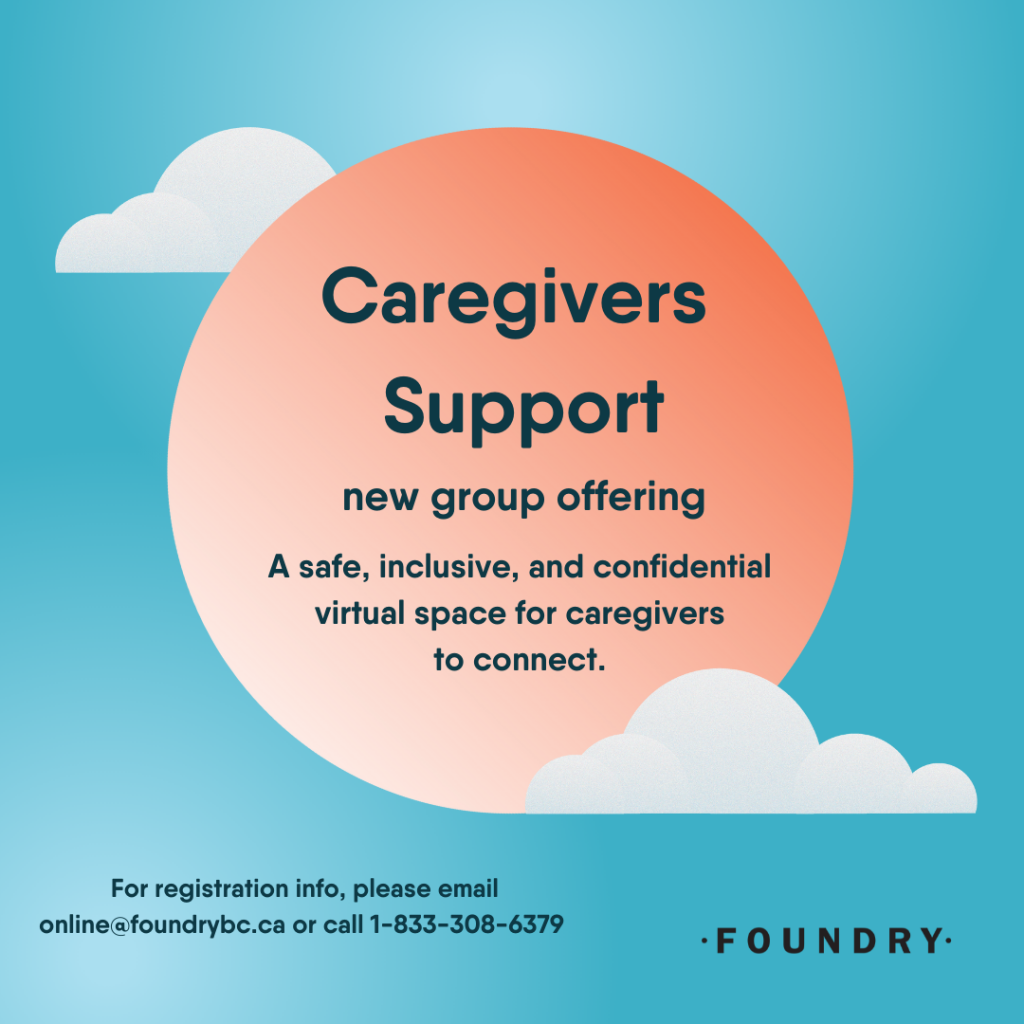 Emotion-Focused Family Therapy Caregiver Workshop
Supporting a loved one struggling can be very challenging. Foundry has adopted Emotion-Focused Family Therapy (EFFT) as one of the helping services in alignment with our model and vision. Foundry believes that supporting caregivers with skills and tools promotes better wellness outcomes for all. Research proves that recovery rates rise dramatically when family is involved.
All workshops are currently full. Please email lily at llouie@foundrybc.ca to get on the waitlist for future workshops.