Prince George
At Foundry Prince George young people can find hope, help and support for their wellness needs
keyboard_arrow_down
Donate Now
Opening Hours
Monday - Friday
11:00am - 5:00pm
Closed on Stat Holidays
Walk-in service; no appointment required
Access
All young people 12-24 with valid BC MSP cards can access Foundry services.
Land Acknowledgement
Foundry Prince George is a settler organization and is located on the unceded and traditional territory of the Dakelh Peoples, including the territory of the Lheidli T'enneh Nation who's lands Prince George was built upon. We are grateful for the opportunity to live, play and learn as guests on their lands.
Important Centre Information:
Foundry centres offer in-person services, but will continue to offer select services virtually – over the phone or video chat. Please call your local Foundry centre for the most up to date information on service availability. Please call Foundry Prince George at 236-423-1571 or follow @foundryprincegeorge on Instagram for the most up to date information on service availability.
The safety, health and well-being of our young people and their families, staff and our community partners is our top priority.  We've taken a number of measures at Foundry centres to ensure we are aligned with BC Centre for Disease Control's recommendations. A few of these measures include:
Person protective equipment (PPE) including masks, gloves, etc. is offered to those who need it
Hand sanitizer or alcohol-based hand rub being available throughout the centre
Thorough cleaning of all shared equipment and all other areas of centre cleaned daily
As a health clinic, masks are still required in Foundry's public spaces but may be optional during sessions and appointment. Speak to your health care provider at the time of access for more information
Services
Mental Health
Substance Use
Primary Care
Peer Support
Social Services
Gender Affirming Care
Parent Peer Support
Family/ Caregiver Support
Groups
Housing
Employment and Education
All young people 12-24 years old can access Foundry services, even if you don't know your health care/ MSP #.
Not from Prince George? Find a Foundry centre closer to you.
*Click the "+" for more information
Mental Health
Substance Use
Primary Care
Peer Support
Social Services
Gender Affirming Care
Parent Peer Support
Family/ Caregiver Support
Groups
Housing
Employment and Education
All young people 12-24 years old can access Foundry services, even if you don't know your health care/ MSP #.
Not from Prince George? Find a Foundry centre closer to you.
*Click the "+" for more information
What you can expect before accessing services at Foundry Prince George
On your first visit to Foundry Prince George, we will support you to complete our onboarding paperwork, so that we can create a chart for you.
.You'll let us know what's bringing you through the door, your preferred name and pronouns, how you'd like us to communicate with you, and who you give us permission to communicate with.
We'll walk you through our limits to confidentiality, our services on offer, and answer any questions you have.
You'll complete a Health and Demographic Survey on one of our iPads. It will take 20-30 minutes, and will give us a better picture of who you are, your resources, experiences, and needs. This will be the only time you complete a survey of this length, and it will allow us to ensure you don't have to tell your story over and over. Some of the questions will be personal, and you are able to skip past any ones you aren't comfortable with or aren't ready to answer. If the survey as a whole is too much to tackle, that's OK; not completing it won't prevent you from being able to access services.
Our Counselling Model
We believe you already have the skills and ability to create change in your life but you may need help identifying and developing those skills.
We focus on what works for you and how it can help you in the future instead of examining your past experiences.
Counselling is offered in a single instance, solution focused way.
We encourage you to see our team of counsellors as available to you. Each of them have skills and strengths that can support you in unique ways. Each are committed to the belief that you are the expert in yourself.
We respond directly to what you want to work on by focusing on what's important to you, what you want at the end of the session and creating do-able goals with you.

At Foundry PG, our Counsellors all offer Solution Focused Brief Therapy (SFBT) and Emotion Focused Family Therapy (EFFT). Individually, they may also use other therapeutic modalities, like Dialectic Behaviour Therapy (DBT) and Narrative Therapy.
What you can expect during a counselling session
To give us a heads up on what you want to talk about today by completing a brief walk-in survey (2-5 minutes long) on one of our iPads prior to the session starting.
The counsellor to review confidentiality with you, explain the process to you and help you clarify your issue and the strengths and skills that you have.
The counsellor to take a quick break with their team to brainstorm some ideas you could try to reach your goal.
For the session to end after you are offered the ideas/suggestions the team came up along with any you came up with too.

When can you come for counselling at Foundry?
After your first visit at Foundry where we learn a bit more about what you need, if you decide our counselling model would be helpful to you, you can come to Foundry and request counselling Monday to Friday from 12:00PM-5:00PM *closed on Stat holidays, and during the week between Christmas and New Years Day.
Primary Care Services (Health Care)
Primary care with physicians is offered on a walk-in, first-come first-serve bases and due to high demand can fill up very quickly. If you'd like to connect to a physician, please call or attend Foundry Prince George promptly at 11:00AM.

A physician is here Monday, Tuesday & Thursday from 2:30PM-5:00PM   

A Registered Nurse with certified practice is on daily from 11:00AM-5:00PM. Nurses can help with a number of things so feel free to visit during this time.  If the nurse can't do everything you need, your information will be gathered and passed on to the doctor.

You may not be aware, but as a Registered Nurse with certified practice can help with:
– Birth control information and distribution;
– Safe Sex Practices: Information and free safe sex tools;
– Sexually Transmitted Infection testing and treatment;
– Pregnancy testing and counselling on options for you if your test is positive;


– Flu Shots and other 

Immunizations;
– Overdose Prevention Kits (Naloxone): She can teach you how to use it and send you home with one;
– Dressing changes and wound care;


– Harm reduction strategies and support
Gender Affirming Care
Gender affirming care is the delivery of equitable and accessible wholistic healthcare supporting trans people.
Mental Health and Substance Use Services
Our walk-in counselling is available Monday to Friday, 12:00PM-5:00PM
The first time you meet with a Foundry Counsellor, they will explore what is challenging you, why you came in and what you need in order to get a clear understanding of how best to support you.  Remember that the more honest you are with us about what is happening and what you are thinking, the more we can help!
We want you to decide on your plan, we are here to simply provide you with options. Your plan may include checking out some great and reliable stuff online, returning for more counselling, or accessing more of our services at Foundry and/or connecting you with some of the other great services available to you in Prince George.
Our Nurse can support you with harm reduction strategies, Opioid Agonist Therapy, or referrals to other services in and out of our region.
Our Peer Supporters can provide you with non-judgmental social support, from a place of lived experience or understanding. They can help you seek out healthy activities and opportunities, provide compassionate listening, and help you meet other social determinants of health.
Family and Caregiver Support
We agree with Family Smart (www.familysmart.ca); whether you're a natural support or an assigned caregiver, young people do better when the adults who care about them are supported.
Parent Peer Supporters with lived experience loving, caring for, and supporting a young person on their journey as they improved their mental health are available at Foundry on Monday, Tuesday, Wednesday and Fridays. Call Foundry to get connected to our of our Parent Peer Supporters.
Family Involvement Support can help you navigate complex systems, help you grow your skills as your young persons' emotion coach, offer compassionate listening, or help you understand the transformative power of attachment. Call Foundry to connect with our Family Involvement Worker.
Groups such as SMART Recovery Friends & Family, EFFT Caregiver Workshops, An Introduction to Emotion Coaching, and Circle of Security regularly offered by the Foundry Family and Caregiver Support Team.
Come in and see us about your needs. If we don't have it yet, we will help discover options with you.
What's happening at Foundry Prince George
View our monthly and weekly calendars and keep up-to-date on Foundry groups and events.
Heart Beat
add
Peer support offering empathy, encouragement, and direction following the suicide of a loved one.
…………………………………………………….
When: The third Monday of each month
Contact Sandy at galletti@telus.net for more information.
DBT Group
add
For youth 16–24 years who are struggling to manage strong emotions, impulsivity, or unstable relationships, and looking to grow distress tolerance, emotional regulation, and more.
…………………………………………………….
When: Mondays • 4:00p.m.–5:30p.m. 
Contact foundry@bc.ymca.ca to complete an intake prior to your first meeting.
Smart Recovery
add
In this drop-in group, you will focus on building skills and gaining tools for maintaining motivation, managing urges, coping with thoughts and feelings, and living a balanced lifestyle. 
…………………………………………………….
When: The 2nd & 4th Tuesdays of each month • 5:00p.m.–6:30p.m.
Drop-in • For more information, please contact us at (236) 423-1571 or Brittany.Lank@bc.ymca.ca
8 Step Recovery
add
Join us as we explore recovery through the lens of the Buddhist teachings, and Buddhism through the lens of recovery, utilizing the book 8 Step Recovery.
…………………………………………………….
When: The 1st & 3rd Tuesdays of each month • 7:00p.m.-8:30p.m. 
Drop-in • For more information, please contact us at (236) 423-1571 or foundry@bc.ymca.ca
Bereavement Support Group for Traumatic Loss
add
Eight-week registered group for those 18 years and older, looking for support with respect to traumatic loss such as suicide, overdose, or homicide. Offered in grateful partnership with the Crisis Centre for Northern BC.
……………………………………………………………………
When: Next group running Wednesdays, May 10 – June 28th, 2023, 5:30pm-7:00pm
Please contact pgbereavement@gmail.com for more information or registration.
Financial Literacy Workshops
add
 This information session is great for students looking to step up their knowledge about taxes as it provides the following information:
Doing your taxes pays off
Starting the first job
Underground economy
Ways to do your taxes and free tax help
Benefits and Credits
Canada Revenue Agency services and tools
Scam Awareness
……………………………………………………………………
When: March 28, 2023 • 3:00p.m.–4:30p.m.
 Email foundry@bc.ymca.ca to confirm your spot
Music Collective
add
For youth interested in gathering with like-minded individuals to explore music and lyrics as a tool for health and well-being.
………………………………………………………………………………………….
When: Thursday March 23rd group cancelled • Next dates to be determined. 
Call 236-423-1571 or email foundry@bc.ymca.ca if you would like to be added to an interest list.
Circle of Security
add
This program is designed to enhance attachment security between a parent or caregiver and their child/ youth. Secure young people exhibit increased empathy, greater self-esteem, an increased capacity to handle emotions more effectively, and have better relationships later in life.Join us to explore how to:
Assist your child/youth in managing their emotions and behaviour
Pick up on your child/youth's cues and signals
Better understand why your child/youth behaves the way they do
Encourage the development of confidence and self-esteem in your young person
Learn how their behaviour is a form of communicating their needs to you
………………………………………………………………………………………….
When: February  1– March 8th
Wednesdays • 10:00a.m.–12:00p.m.
Contact 236-423-1571 or kristie.north@bc.ymca.ca for more information or registration
Teen Y Mind Mental Wellness Program
add
Participants learn healthy coping skills, connect with other teens in the community, and get support all in a safe and supportive environment.
Who: Participants aged 13-18 year who experience mild-moderate symptoms of anxiety (No diagnosis required)
Cost: FREE
………………………………………………………………………………………….
When: Wednesdays • 4:00p.m.–5:30p.m.
Starting March 29th
Information Sessions: March 8th & 15th • 4:00p.m.–5:30p.m.
To complete program eligibility screening and book an intake appointment please email Meg at meg.miners@bc.ymca.ca or fill out the form here.
SMART Recovery Friends and Family
add
Find compassion and grow your skills to support yourself while supporting another in their journey to manage substance use.
……………………………………………………………………
When: 2nd & 4th Tuesdays of each month • 5:00p.m.–6:30p.m.
Starting March 28th
Where: YMCA Parkhouse Multipurpose Room • 1041-6th Ave 
Contact kathy.buhler@familysmart.ca for more information.
Drop-ins welcome.
Service Canada and Service BC Drop-in Support
add
Service Canada and Service BC will be onsite at YAP and Foundry, and able to help you with: 
MSCA for T4s and T5s
Social Insurance Number- ****please bring your Birth Certificate for SIN. ******
Employment Insurance and financial assistance
Canadian Pension Plan / Old Age Security / Guaranteed Income Supplement
Name changes
BC ID
Service Canada will be onsite to help to get ready for personal Income Tax with a MSCA for T4s and T5s.
When: March 21st, 2023 • 9:00am- 11:30am at YAP | 12:00pm- 4:00pm at Foundry
NEW – Foundry Work and Education
Foundry Work and Education is a new supported employment and education program for youth who are interested in working, going to school, or completing a training program. Foundry Work and Education helps youth to build the skills and experiences they need to achieve their goals. This program is available to BC youth between the ages of 15-24 years old, who are not currently employed or enrolled in any other employment program. Click here to learn more.
If you are a young person interested in participating or an employer/business who is interested in getting involved, please contact Melissa D'Agostino or Brigitte Clair.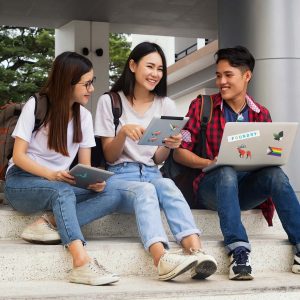 "Honestly, I see life differently – I'm more mindful, thoughtful, and better able to prioritize the things that I need, and the things that bring me joy."
"In some moments, I still feel incapable, or helpless, or overwhelmed. But now I can remind myself, 'wait a minute! I have a lot of power, energy, and beautiful gifts inside me that I can use to make my life meaningful', even in those moments."
"It's nice to know I'm not alone, it makes things a little bit easier."
chevron_left
chevron_right
Foundry centres enable young people 12-24 to access mental health and substance use support, primary care, peer support and social services from a single place.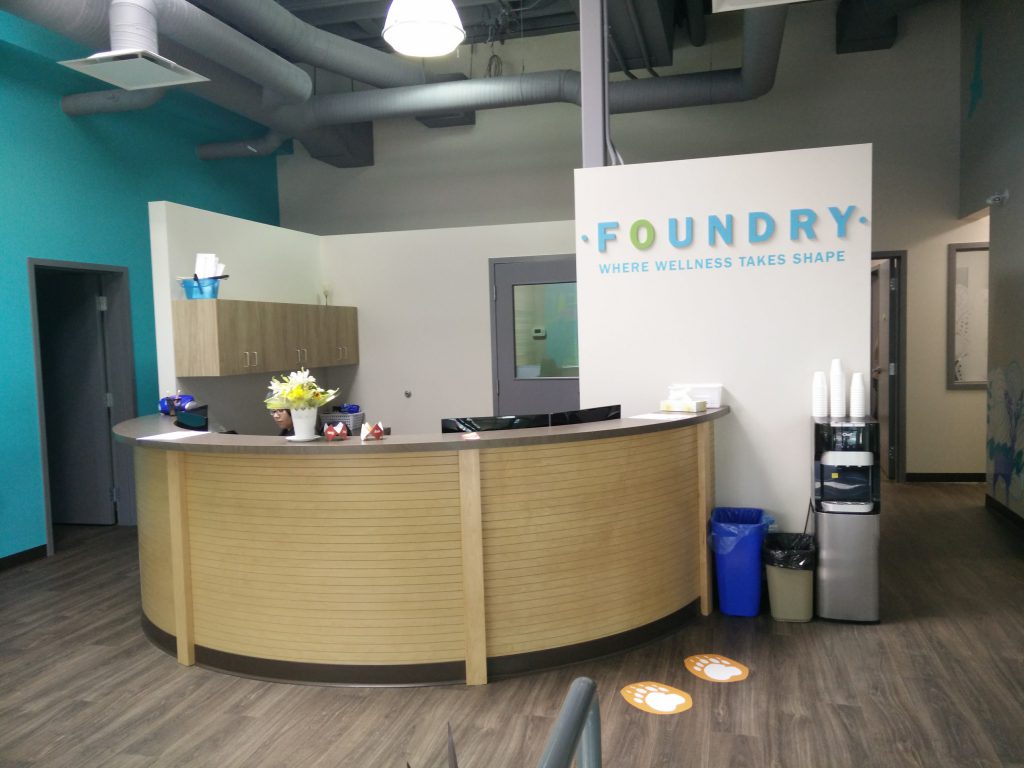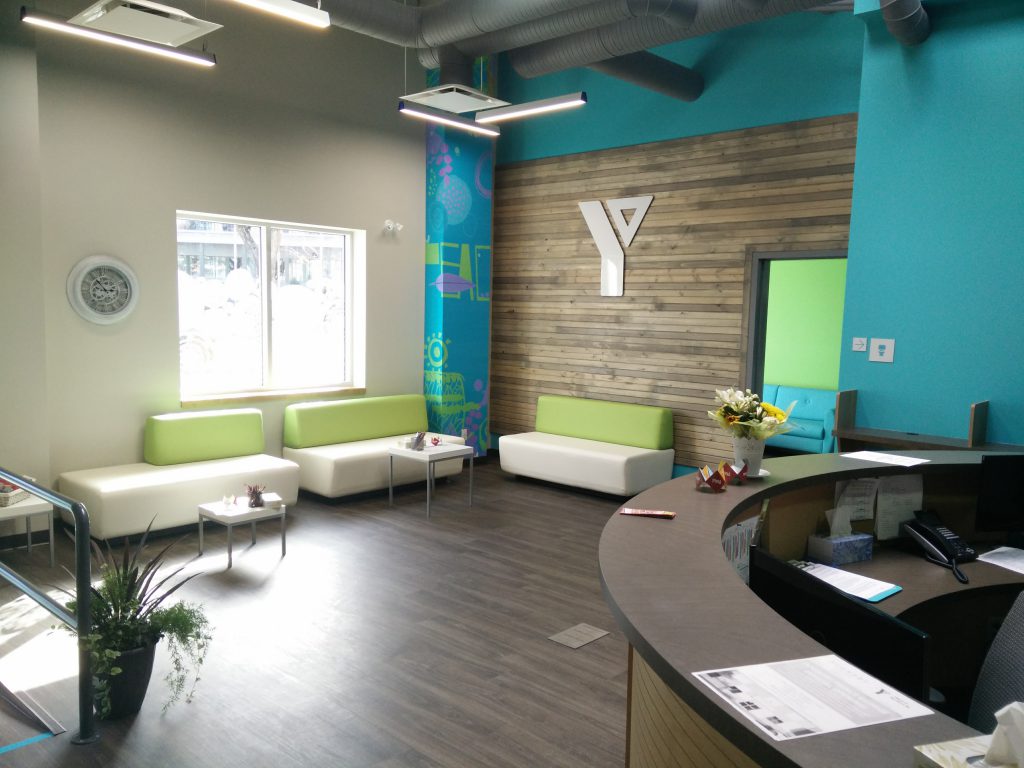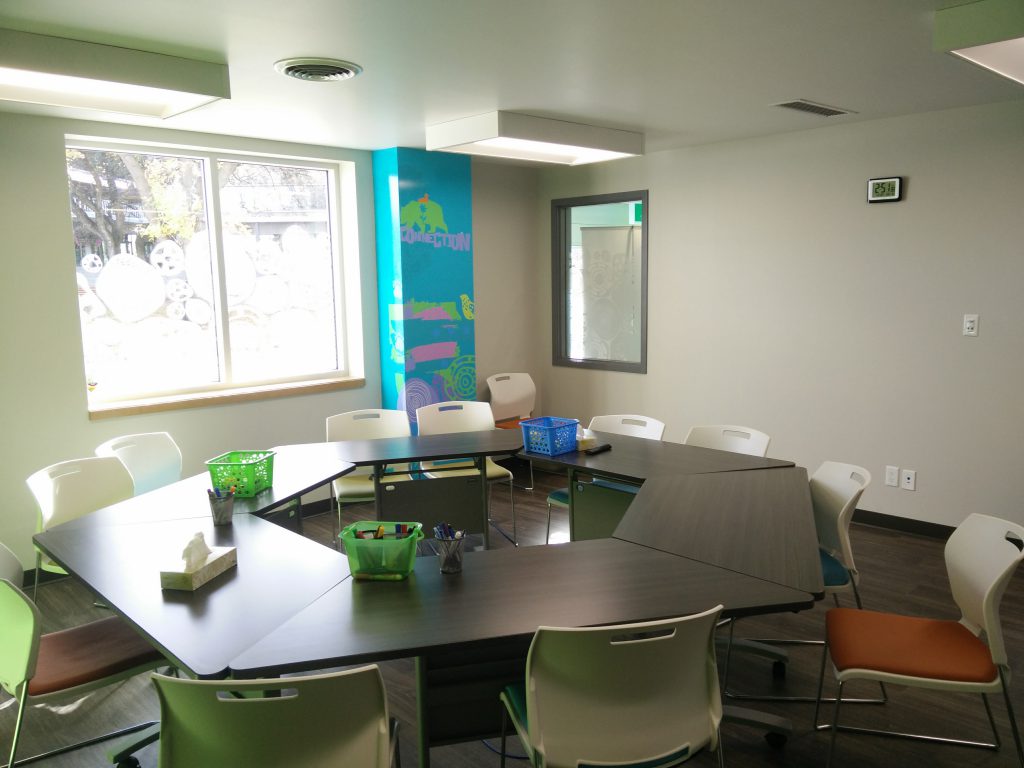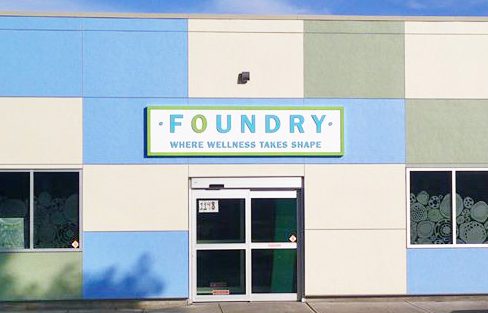 What can I expect at my first Foundry Prince George visit?
The first time you come to Foundry we sit down with you, explain our service model and go over a consent for services form with you.  Your confidentiality is important to us, we protect client personal information that is shared with us and will only share information to keep you or someone else safe.  View our Consent for Services Form. 
Next, we gather client information through our engagement form.  The information you share with us on the engagement form lets us learn more about you (your preferences, a little about your life).  It also tells us what you need and what ways we can support you. Feel free to download and fill out the Engagement Form at or prior to your visit to Foundry.
Once those two steps are complete, we are able to connect you with a member of the Foundry team to get started!     
Partnerships
Hosted by YMCA BC, Foundry Prince George unites partner organizations that will address the health and wellness needs of young people aged 12 to 24 and their families.
Hosted by YMCA BC, Foundry Prince George unites partner organizations that will address the health and wellness needs of young people aged 12 to 24 and their families.
Our partnering programs include:
Northern Health
Intersect Youth & Family Services Society
Ministry of Children and Family Development
Prince George Native Friendship Centre
Prince George Division of Family Practice
Services to Adults with Developmental Disabilities
The Ministry of Social Development and Poverty Reduction
School District 57
First Nations Health Authority
Justice Education Society/ Communities Against the Sexual Exploitation of Youth
Youth Forensic Psychiatric Services
Options for Sexual Health
Foundry Family Advisory
Qmunity
Family Smart
Central Interior Native Health
Foundry Youth Action Committee
Lead Agency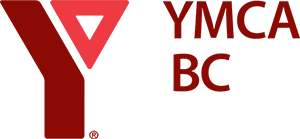 Make a difference for youth in Prince George by donating to the centre today.
Donate Now
chevron_left
chevron_right
chevron_left
chevron_right