Mindfulness: The Basics
"Mindfulness is about paying attention in a particular way; on purpose, in the present moment and without judgement." - Jon Kabat-Zinn
Learn More
keyboard_arrow_down
What is mindfulness?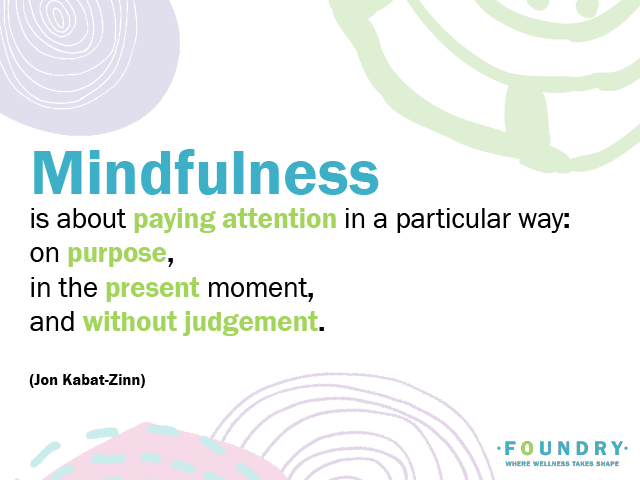 Mindfulness is paying attention to what you're thinking, feeling and experiencing. It doesn't have to take a lot of time. There are a lot of ways you can do it, and a lot of ways it can be helpful for your mind, body and relationships.
Mindfulness is for anyone – no matter who you are or where you're from. It can be helpful to understand the history of mindfulness. The practice of mindfulness goes back thousands of years and has roots in Buddhism. But, you don't need to belong to any religion to practice and benefit from mindfulness. Mindfulness teaches us how to be present, aware, compassionate and non-judgemental.  These values aren't tied to a specific belief system, and can be helpful for people with various beliefs. See the Mindfulness for Teens Website for more information on the history of mindfulness.
Please note: The practice of mindfulness can be helpful for people with disorders related to trauma. In such cases, we recommend working with a skilled mindfulness instructor as some people may re-experience traumatic memories.
Before we get into the details about mindfulness, it might be helpful to try it for yourself. Try this short breathing exercise to get a feel for it.
Did you like this exercise? Download the
Breathr App
.
What Next?
Want to explore and learn more? Here are a couple options that will help you.