Gender & Sexual Orientation
It's important to understand your own sexual orientation and gender identity – and accept others for theirs.
Learn More
keyboard_arrow_down
Gender and sexual orientation can be complicated subjects, especially if you feel like you're different from your peers or you don't fit into certain categories or labels.
Luckily, these days people are more aware that all of us are unique, and there are many different ways to express sexuality and gender. Our rights to express our gender and our sexual orientation are now protected by law in Canada.
The difference between sex, sexuality and gender can be confusing. They don't always relate to each other the way people sometimes think. For example, somebody who considers themselves straight might also identify as non-binary. The Gender Unicorn can help explain the differences between these categories. IN general, gender identity is how someone feels on the inside, and gender expression is how they express themselves to others. Sexual orientation describes who someone is attracted to. Each of these is different than someone's sex, which is assigned based on physical traits like genitals and chromosomes.
It's also important to know that each of these categories has a range. For example, many people identify as neither straight or gay, but somewhere in the middle.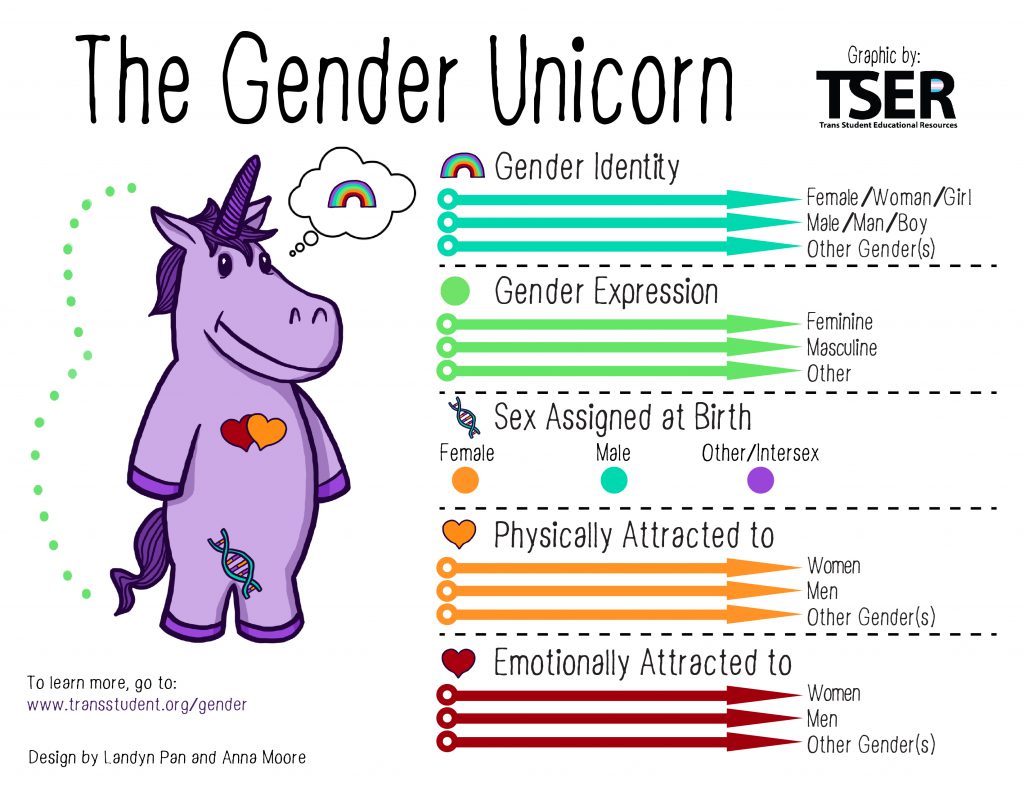 It might be hard for you to explore gender and sexuality because of your upbringing, religious beliefs, community or social group. You might want to reach out for help from a trusted adult or a supportive organization like Qmunity if you:
are unsure about your feelings
are being bullied by others
want to help a friend who is struggling
If you are or think you might be transgender and need services or support, visit Trans Care BC.
Remember that there is no one 'right' way to identify.  Everybody is different, and accepting yourself and others for who they are is an important part of sexual and mental well-being. The LGBTQIA and Two-Spirit movement is growing, and there are lots of places to seek support or connect with others in the community.
Tip: Join a Gender and Sexuality Alliance at your school or in your community (however you identify!). GSAs benefit not only those who identify as LGBTQIA or Two-Spirit, but they help create an environment that is accepting and safe for everybody.
---
Keywords: 2SLGBTQIA+, LGBTQ2SIA+, LGBTQ2S, LGBT, LGBTQ and Two-Spirited, LGBTQIA and Two-Spirited
What Next?
Want to explore and learn more? Here are a couple options that will help you.