Sometimes, everything isn't all merry and bright. 
When we had the opportunity to speak with Foundry Virtual BC's Youth Advisory Council about the upcoming holidays, most members noted the holidays brought mixed emotions; including sadness, loneliness, and anxiety.
For many young people, the holidays can be a difficult time. With shorter days, colder weather, and heightened pressures with social gatherings, it's no surprise that there are increasing rates of depression, anxiety, substance use, and suicides during this time of year  
"I personally struggle with my mental health a considerable amount more during the holidays," a young person accessing Foundry Virtual BC's services noted. "I think it's due to the loneliness from not being around my friends at school, combined with often being forced to see extended family that I don't feel comfortable around." Additionally, the financial stressors that come with gift-giving amid inflation can sometimes feel like "it's just too much."  
Another Youth Advisory Council member noted the increasing expectations that emerge around the holidays and how difficult it can be to say no.
"There are expectations to go to family, friend, or work gatherings," they noted. "There are expectations to eat certain foods (could be stressful for someone with an eating disorder, or for someone with mental health issues or sensory processing issues related to neurodivergence), and expectations to be doing lots of fun/extroverted stuff, which can be hard to say no to when you are struggling."
  
Foundry Virtual BC is here to help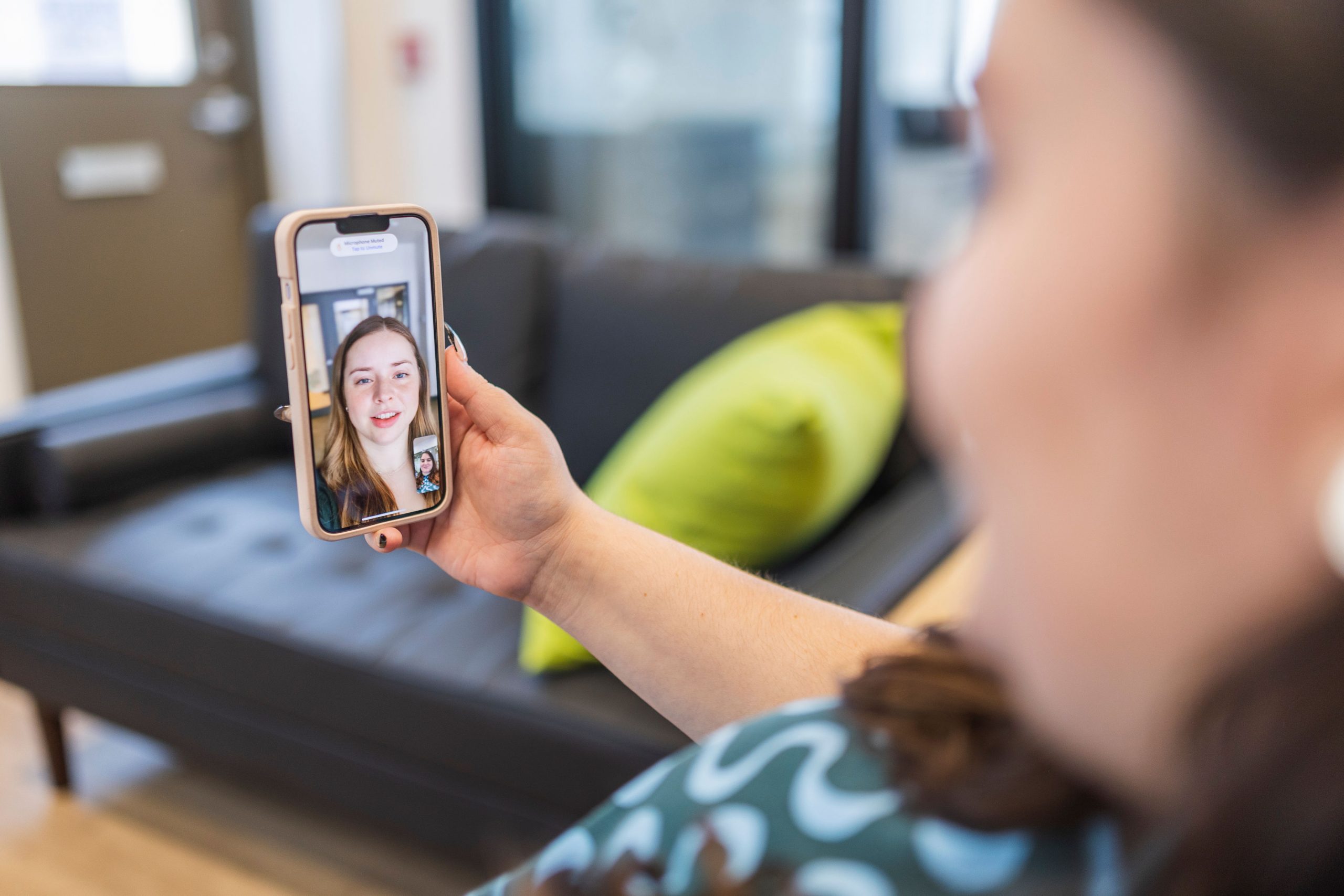 We know firsthand from the youth and caregivers accessing Foundry Virtual BC supports, that alongside the increase in mental health challenges throughout the holidays, trips to the emergency department become more frequent and often end up being sought out in moments of distress.   
Through Foundry Virtual BC, our hope is that young people who do not have access to resources or a Foundry centre in their community feel that they have someone to talk to and know that they aren't alone.
Here's a short story of how Foundry Virtual BC supported a young person who accessed the emergency department during the holiday season.
During their winter break, a 16-year-old youth had been struggling to leave their home. With no school or extracurricular activities to keep them busy, they were feeling a big sense of loneliness, sadness, and anxiety. This youth was struggling to express how they were feeling, and their family was becoming increasingly frustrated with a lack of support available and not knowing where to go to get help. This resulted in a visit to the Emergency Department.   
Upon discharge, the youth and their family were educated about Foundry's virtual services by talking to Emergency Department staff who had recently learned about Foundry.  The youth downloaded the Foundry BC App in the Emergency Department and booked their first appointment for the next day with a youth peer support worker who had similar lived experiences.
The youth continued to connect with peer support and found themselves feeling validated and understood. They also engaged in some short-term cognitive behavioral therapy (CBT) sessions with a counsellor on the Foundry Virtual BC team to focus on goals of reducing anxiety and improving their mood and are now in the process of connecting with a Nurse Practitioner to explore medication options. 
The young person's parents were able to connect with a family peer support worker to better understand how to support their child and are also interested in attending the Emotion Focused Family Therapy (EFFT) caregiver workshops to learn new skills to help support their child and understand more about mental health.   
One virtual appointment away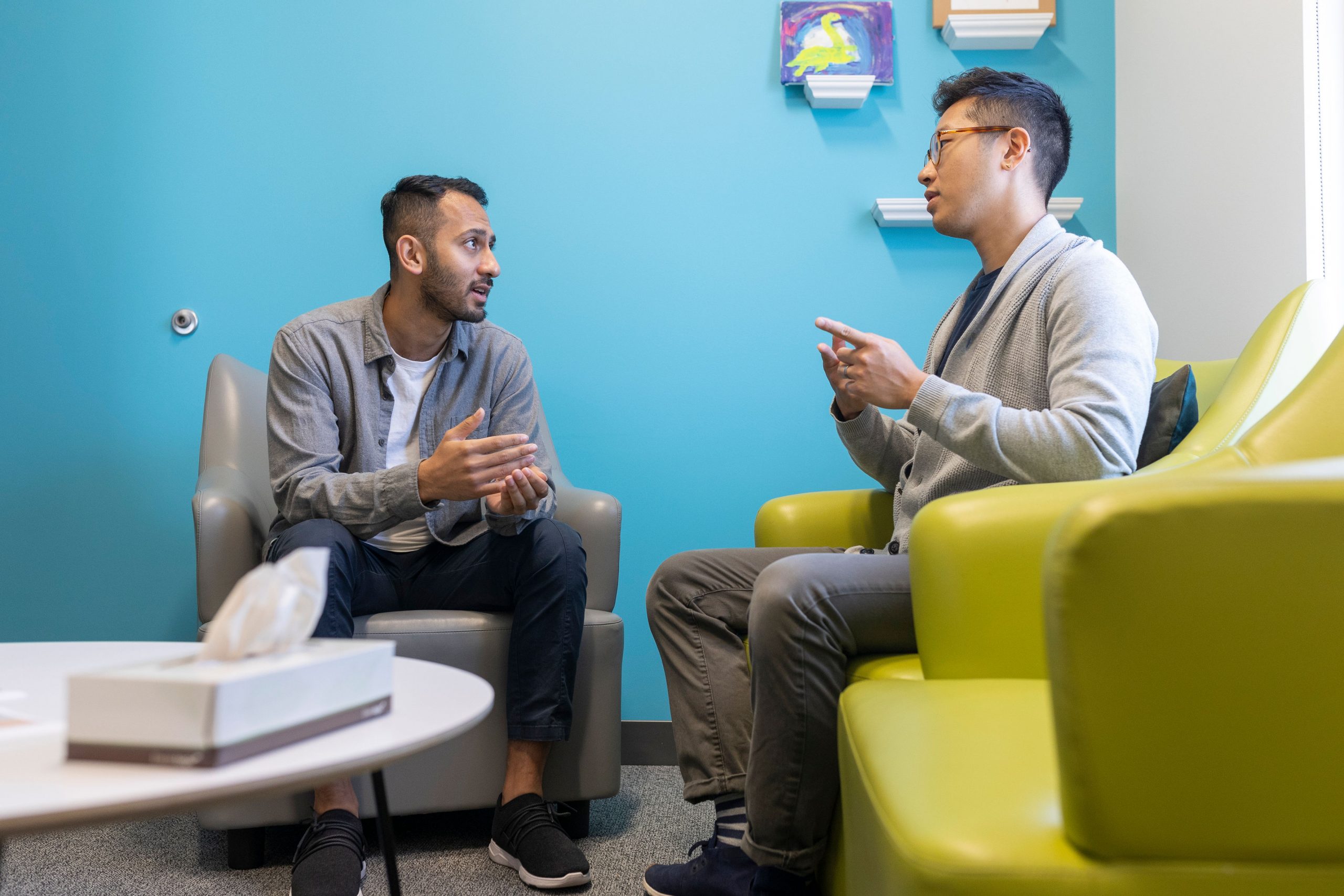 Young people (or their family members) may experience increased stress, anxiety, depression, substance use challenges, and eating disorders this holiday season. Foundry Virtual BC is here to help support you during this time.
Whether you are feeling lonely, sad, lost, anxious, or overwhelmed, our team of services providers are just a virtual appointment away. We are open 7 days a week from 1:00pm – 9:00pm. We are closed December 25th, December 26th and January 1st. If you require immediate crisis assistance, please call the BC Crisis Line: 1-800-784-2433 or Kids Help Phone: 1-800-668-6868.
To learn more about Foundry Virtual BC's services, please visit www.foundrybc.ca/virtual