In BC, we continue to have orders and guidelines in place to help stop the spread of COVID-19. The good news is that we are in Step 3 of the provincial four-step plan called Restart.  This phased approach focuses on protecting people and safely getting life back to normal. We are now allowed more in-person social contact but it's still important to stay home and get tested if we feel sick.
The most important part of the restart is getting vaccinated. The first step is to register online. From there, you can book an appointment or visit a drop-in clinic in BC. This has been a long year of constantly changing – if you're feeling any anxiety about COVID-19 or getting the vaccine, that's totally normal. Make sure you take care of yourself and get support when you need it.
Below we've summarized the BC Vaccine Card and latest key provincial guidelines for you.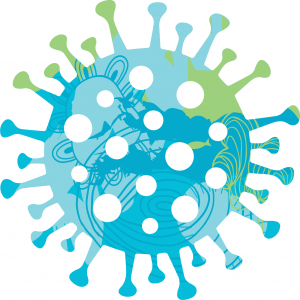 BC Vaccine Card
add
As of October 24, 2021, people 12+ years old need to show proof of vaccination through a BC Vaccine Card, as well as government ID if they are 19+ years old, to attend some events, services and businesses, including:
Indoor organized gatherings, group recreational activities and ticketed events with 50+ people

Indoor and outdoor dining at restaurants, pubs and bars that are licensed to sell alcohol or offer table service

Movie theatres, nightclubs, and casinos

Gyms, exercise and recreation facilities 

Post-secondary on-campus student housing 
You don't need to show proof of vaccination at events, services, and businesses like:
Attending school or before/after school programs for grades K to 12 

Accessing supports and services at a Foundry centre

Grocery stores, liquor stores and pharmacies

Health care services, social services or support group meetings

Local public transportation like buses and the SkyTrain

Unlicensed restaurants that don't offer table service, like fast food and coffee shops

Youth (21 years old or younger) recreational sports
Stores and services like banks, salons, public libraries, and retail stores
Find a full list of what events, services and businesses require proof of vaccination here.
If you have been fully vaccinated for at least 7 days with dose 2 of the COVID-19 vaccine, you can get your BC Vaccine Card. You will need:
Your Personal Health Number (PHN)
The date you got dose 2 of the vaccine
From there, you can save a copy of your BC Vaccine Card to your phone or print a copy to carry with you. Note: every BC Vaccine Card has a unique QR code. Do not share your QR code on social media.
The BC Vaccine Card aims to reduce the spread of COVID-19, keep people safe and make sure everyone can safely enjoy social events. Even so, you may have mixed feelings about what this means for you or your loved ones, especially if you are not vaccinated. The decision to get the vaccine is your choice and should be respected.
The first step to making the decision to get vaccinated is to get informed. There is a lot of misinformation out there about the COVID-19 vaccine. Here are some resources to help you spot misinformation, find trusted information and inform your decision: 
Find more information about proof of vaccination in BC here.
Provincial Restrictions Summary from Step 3 of the Restart Plan
add
Some regions in BC are experiencing an increase in COVID-19 cases. Some temporary restrictions have been put in place in addition to the Restart restrictions until there is a drop in COVID-19 cases and more people get vaccinated. Non-essential travel to these areas is discouraged unless you are fully vaccinated.  You can find more information about regional restrictions here. 
Current provincial-wide restrictions:
Non-medical masks must be worn in public indoor spaces.

Wearing a mask is required in public indoor spaces (e.g. grocery stores, restaurants, public transit) for most people 5+ years old. A face shield cannot be worn as a substitute for a mask as it has an opening below the mouth.

K to 12 students, staff and visitors must wear masks in all indoor areas including at desks and on school buses. Find more information on COVID-19 safe schools

here

.

Masks are mandatory for people in places of worship, including members of choirs. Masks can be removed for eating and drinking to allow for ceremonial services.

Personal gatherings return to normal.

This means there are no longer limits on how many people you can gather with both indoors and outdoors.

Restaurants, bars and pubs are open for indoor and outdoor dining.

There are no limits for group sizes and socializing between tables is allowed. 

Indoor organized gatherings at venues that require proof of vaccination are at 100% capacity. This includes spectators at indoor sports activities.

Places of worship can operate at full capacity if all participants are fully vaccinated. Otherwise, services are limited to 50% of seated capacity.

Outdoor organized gatherings of up to 5,000 people or 50% capacity (whichever is more) are allowed. This includes spectators at outdoor sports activities.
Gyms and recreation centres are open with normal capacity.

  All indoor fitness classes are allowed.

Adult and youth sports are allowed.

Both indoor and outdoor group and team sports are allowed.

Canada-wide recreational travel is allowed.

You can travel across Canada for recreational travel and to visit family and friends.

Note: As of October 30th, 2021, travellers need to be fully vaccinated to travel from a Canadian airport and on some other methods of travel like VIA rail trains and cruise ships. If you're travelling within Canada or leaving the country, you will need to have a federal COVID-19 proof of vaccination document, which is different from the BC Vaccine Card. Find more information on COVID-19, the federal proof of vaccination, and traveling within Canada

here

.
You can read more about the current province-wide restrictions here.
Where can I go to get support?
There's still a lot to deal with right now. It's important to find the right type of support for you if you need it. Keep in mind that the support you need can change over time. For many people, staying connected to family, friends, and loved ones is important. Find ways to connect that are comfortable for you, such as in-person or virtually.
Available COVID-19 Resources:
For

non-medical information about COVID-19,

call

1-888-COVID19

(1-888-268-4319) seven days a week, from 7:30 a.m. to 8 p.m. or text message

604-630-0300

. Information is available in more than 110 languages.

The BC COVID-19 Self-Assessment Tool

can help you decide if you need testing for COVID-19. You can complete this assessment for yourself, or for someone else if they are not able to.
Information is changing frequently. Check the BCCDC website for the latest on COVID-19.
Foundry's Response to COVID-19:
Find out more about Foundry's response by reading Report 2 (March 16 – December 31st, 2020) and Report 1 (March 16 – July 3rd, 2020).
This page will be updated frequently as new information becomes available.
Last Updated: October 8, 2021