In BC, we continue to have orders and guidelines in place to help stop the spread of COVID-19.  This  approach focuses on protecting people and safely getting life back to normal. It's still important to stay home and get tested if we feel sick. You can get tested at a COVID-19 testing site or by getting a rapid test done at home.
One of the most important ways to stop the spread of COVID-19 is is getting vaccinated. The first step is to register online. From there, you can book an appointment or visit a drop-in clinic in BC. This has been a long year of constantly changing – if you're feeling any anxiety about COVID-19 or getting the vaccine, that's totally normal. Make sure you take care of yourself and get support when you need it.
Below we've summarized the BC Vaccine Card and latest key provincial guidelines for you.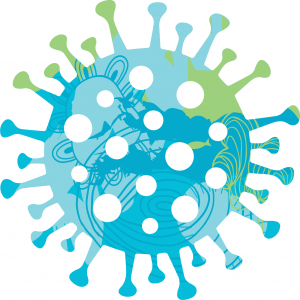 Current Restrictions Summary
add
To reflect the current conditions, the following province-wide restrictions are also changing:
Proof of vaccination will no longer be required to access businesses, events and services as of April 8, 2022.
No restrictions on indoor and outdoor personal gatherings 
Masks no longer required in public indoor settings under a public health order

Masks are encouraged on public transit and BC Ferries, but not required

Individual businesses and event organizers can choose to continue requiring masks

Masks are still required for

federally regulated travel, like air travel

When K to 12 schools return from spring break, masks will no longer be required for students, staff and visitors.
Full capacity and fewer restrictions in restaurants, bars, pubs and nightclubs:

No limits on table size

Normal liquor service hours

Customers don't have to remain seated

Dancing is allowed when wearing a mask indoors

Gatherings

There are no restrictions on indoor or outdoor personal gatherings.
You can read more about the current province-wide restrictions here.
Where can I go to get support?
There's still a lot to deal with right now. It's important to find the right type of support for you if you need it. Keep in mind that the support you need can change over time. For many people, staying connected to family, friends, and loved ones is important. Find ways to connect that are comfortable for you, such as in-person or virtually.
Available COVID-19 Resources:
For

non-medical information about COVID-19,

call

1-888-COVID19

(1-888-268-4319) seven days a week, from 7:30 a.m. to 8 p.m. or text message

604-630-0300

. Information is available in more than 110 languages.

The BC COVID-19 Self-Assessment Tool

can help you decide if you need testing for COVID-19. You can complete this assessment for yourself, or for someone else if they are not able to.
Information is changing frequently. Check the BCCDC website for the latest on COVID-19.
Foundry's Response to COVID-19:
Find out more about Foundry's response by reading Report 2 (March 16 – December 31st, 2020) and Report 1 (March 16 – July 3rd, 2020).
This page will be updated frequently as new information becomes available.
Last Updated: March 10, 2022