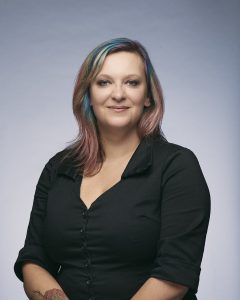 Amy Salmon, PhD
Scientist and Program Head – Knowledge Translation, CHÉOS
Work in Progress Presentation – Developmental evaluation as a tool for systems transformation: Lessons from Foundry
WHEN: December 6, 2017 @ 12:00 pm – 1:00 pm
WHERE: Hurlburt Auditorium, St. Paul's Hospital, 1081 Burrard Street, Vancouver BC
Presentation Information:
Developmental evaluation (DE) is an evaluation approach used to assist innovators developing change initiatives in complex and uncertain environments. DE is increasingly being employed in health care contexts which embed an evaluator as part of an innovation design team, to provide real-time, data-driven analysis that helps to frame new and emerging concepts and test quick iterations of new methods. DE can clarify and investigate explicit and implicit driving assumptions behind the creation and implementation of an innovation, and test those assumptions in light of lessons learned in the early implementation phases. DE also attends to the values, ethics, and contextual implications of implementing a new intervention, supporting teams to identify and unpack unpacking "complexity concepts", linear and non-linear relationships, intended and unintended consequences, and anticipated and unanticipated effects.
Since February 2016, DE has been used to support the adaptive development of Foundry, a province-wide network of integrated health and social service centres for young people ages 12-24. In this presentation, Dr. Salmon will discuss the application of DE as a method of inquiry, considering the benefits and challenges of using this evaluative approach to enhance strategic and operational processes in the context of Foundry. Key findings from this evaluation will also be highlighted.
The Michael Smith Foundation for Health Research is a proud funding partner of The Foundry. MSFHR has targeted its funding toward evaluation and research of the initiative, including Dr. Amy Salmon's work.
Work in Progress (WiP) presentations take place at St. Paul's Hospital in the Hurlburt Auditorium on alternating Wednesdays from 12:00–1:00 PM. These seminars provide investigators with an opportunity to present ongoing research, obtain feedback from colleagues and peers, and make new connections for their projects. Talks are open, and a light lunch is served.