At the very root of Foundry's ethos lies a deep dedication to supporting youth in living a good life and building a better future. The youth of today are the leaders of tomorrow, and we believe that the success and well-being of youth ultimately determines the quality of the world we live in.
This is why the Foundry Work & Education Program, in partnership with Coast Capital Savings, has awarded two incredible youth with financial grants as a way of recognizing their steadfast commitment to their education even through tremendous adversity, personal loss, poverty and systemic discrimination.
Two education grants – worth $5,000 each – have been awarded to Jody Hill from Foundry North Shore, and Kasey Mazar from Foundry Comox Valley.
Congratulations Jody, and Kasey! We can't wait to see all the incredible things you will accomplish!
Here's a little about the winners…
Kasey Mazar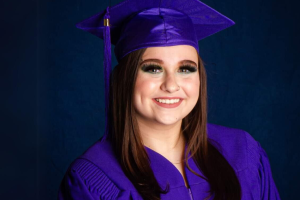 "Crotchet and criminology", are Kasey's two favorite things in the world.
She discovered Foundry's Work & Education Program somewhat by accident after graduating from high school. Kasey says that she didn't know anything about the program at the time and was initially just hoping to get some mental health support, and advice from Foundry to help her find a way to make a living from her hobby doing crochet.
What she didn't expect however, was that the first step she took into a Foundry centre was also the first step towards a new beginning that completely changed her life.
"It opened up avenues for education and employment that I didn't think I would ever be lucky enough to explore," said Kasey. "Selling my handmade crochet items was definitely not making me enough money to pay for university tuition!"
Despite her jovial and lighthearted tone, Kasey admits that her struggle with mental health, bipolar disorder, and borderline personality disorder, has been far from easy.
"My dad passed away recently, and that combined with my mental health struggles made it impossible for me to hold down a job," she said. "Being in debt, combined with so many personal and mental health challenges can be really debilitating."
Foundry supported Kasey in accessing the mental health and well-being resources she needed to regain structure in her life and confidence in herself. Kasey committed to regularly seeing her counselor, doctor, and education services worker, as well as participating in behavioral therapy and support groups.
With the support of the Work & Education Program team at Foundry Comox Valley, Kasey is finally pursuing her childhood dream. She has been accepted to North Island College, where she will be studying psychology, sociology, and law.
"I gave up on my dream of studying criminology ages ago, and this award has given me a chance to bring that long-lost dream back to life," Kasey said. "I don't think words can convey my gratitude to Foundry & Coast Capital.  Thank you for helping me make my dreams come true".
Jody Hill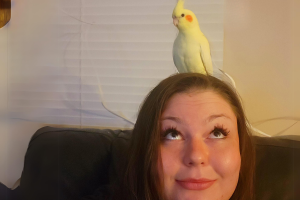 When Jody first began working in a care home for senior adults in North Vancouver, it quickly became apparent to her that she found a tremendous sense of purpose and meaning by supporting and helping people overcome mental and physical health challenges. Jody's dream is to be a Certified Recreation Therapist, specializing in working with older adults.
She understands first-hand the importance of taking care of one's mental and physical health. Jody does not shy away from sharing that her own struggles with mental illness is a battle that she fights daily.
"Mental illness is difficult to deal with even on its own, but having to simultaneously deal with mental illness, severe debt, and zero support emotionally and financially from your family, really makes you feel completely alone in this world," said Jody. "It makes you want to give up on the possibility of ever having a better life for yourself," she added.
But Jody did not give up. That's just not her style.
Regardless of how difficult and challenging things have been, Jody has persevered through it all by proactively committing to taking care of herself every single day with the help of counselling, medications, attending workshops and peers support groups, and seeking other coping strategies to turn her life around and find a way to continue her education dreams.
With the close support of the Work & Education Program team at Foundry North Shore, Jody was able to get an admissions' offer from Douglas College where she will be studying Therapeutic Recreation.
"I want to sincerely thank Foundry & Coast Capital for this award. This award is such a godsend for me, and I feel so grateful that I won't have to worry about having enough money for food, rent, and tuition, and can instead focus on doing my best at school and making my dream come true," said Jody. "I don't think you realize how much this award has changed the course of my life." 
Visit the Work and Education Program page to learn more.