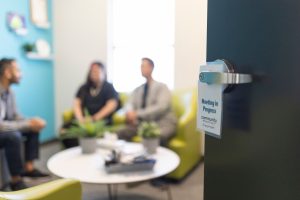 Today, Sun Life announced a milestone commitment to support mental health programs for at-risk and marginalized groups across Canada. Over the next three years, Sun Life will support ten partner organizations expand their mental health services and programs, improve access to care, and reach more young Canadians than ever before. As one of the ten partner organizations, Foundry BC will utilize this support to enhance support for 2SLGBTQ+ youth across BC.
"As Foundry continues to expand, we recognize the increased and growing need to reach and support 2SLGBTQ+ youth in communities across BC. We are so grateful to Sun Life for their support of Foundry's province-wide initiative to leverage, coordinate and expand our 2SLGBTQ+ youth services and programming. Sun Life's generous commitment will add inclusionary opportunities across Foundry's network of centres, contribute to our vision of transforming youth health and wellness services, and support young people in living a good life."  – Steve Mathias, Executive Director, Foundry BC.
Foundry BC would like to take this opportunity and thank Sun Life for their generous donation and support.
To learn more, read the news release here.