Do you often question whether your feelings are "bad enough" to seek help? Have you ever felt nervous, overwhelmed, scared or sad?  
Your feelings are all valid. 
Foundry is for everyone ages 12-24 across BC. We're here to help you, no matter what your concern is. We offer in-person and online counselling, peer support, groups and workshops – all free and confidential, no referrals or assessments required.
Strong people seek support. 
Here are some ways you can learn more about seeking support:
Animated series
Foundry Richmond youth created a series of five animated videos to raise awareness for Foundry services. Follow BonBon's mental health journey by watching the videos below: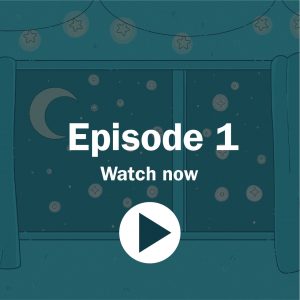 More about the animation team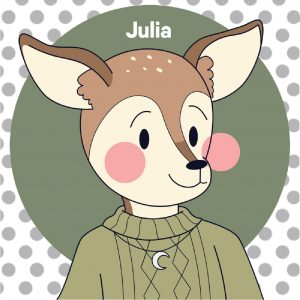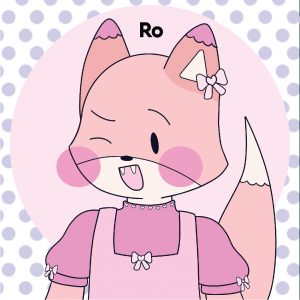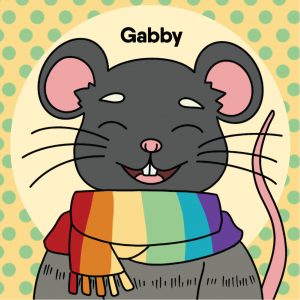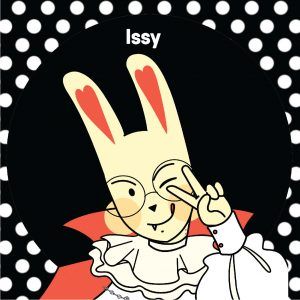 This project is the culmination point of many months of learning, love, and dedication. Our team has worked together through the various stages of planning and production, driven by the goal of dismantling the barriers that prevent youth from seeking community services. We are unified by a shared passion for artistic design, writing, and music, as well as a commitment to increasing the accessibility of young people's mental health resources.
We are immensely grateful to Dr. Shelly Ben-David for her research, Brian Liu and his team of council members for their expert guidance, and Foundry BC for this incredible opportunity to participate in youth mental health advocacy. Thank you for supporting and believing in us!
The animation videos we've shared with you are based on Dr. Ben-David's findings about the five factors that determine whether a young person will seek supportive services. Our hope in scripting, designing, and producing these animations was to place the use of Foundry resources in a relatable setting. This included numerous interviews with youth accessing Foundry Kelowna mental health services. We, as youth, are traversing a time of unprecedented pressure, novelty, and self-searching. The stress that comes along with this can be isolating, but we wanted to touch the lives of youth just like ourselves, empowering them in the knowledge that they are never alone.
Our vision is a world where safe, equitable and empathetic health supports are available to everyone, where asking for help is neither shamed nor misunderstood. We hope to take the lead in creating a society that integrates community resources like Foundry into the healing and self-actualization of young individuals.
More on Dr. Shelly Ben-David's research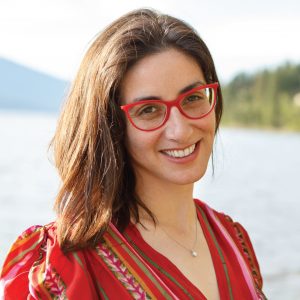 These animated videos are based off a funded 2018 Social Sciences and Humanities Research Council (SSHRC) Insight Development Grant, "Service utilization among youth: Testing a novel decision-making framework" led by Dr. Shelly Ben-David (she/her/hers).
Dr. Ben-David is an Assistant Professor at the School of Social Work at UBC Okanagan, and a 2019 Michael Smith Health Research BC (Health Research BC) scholar awardee. She is interested in developing tools to increase access to mental health services for all Canadian youth.
In this study, we interviewed 41 youth aged 15-24 accessing Foundry Kelowna between the years 2018-2020, using a decision-making framework the Unified Theory of Behavior, to understand how youth make decisions about accessing mental health services. Some of the things that youth said influenced their decision-making included their emotions (e.g. pre Foundry scared, post Foundry relief), their beliefs about services (e.g. Foundry improves your well-being), the type of person that seeks services (e.g. courageous), important people in their life that support or do not support them seeking help, and strategies and skills that helped them access services (e.g. positive self-talk). 
The videos are based off an amalgam of stories that the youth shared with us about their journey to accessing mental health services. We have had so much fun working closely with Foundry Richmond animators to bring these stories alive!
We would like to acknowledge our partners: leadership at the Canadian Mental Health Association Kelowna, Foundry Kelowna, and Foundry central office. We would also like to acknowledge the staff, clinicians, peer navigators, youth and parent advisory councils at Foundry Kelowna and Shelly's research team in supporting this research study. Finally, we would like to thank the youth from Foundry Kelowna that shared their stories with us. For more information on the study you can email Shelly at shelly.ben-david@ubc.ca, and you can follow her on Twitter @SBenDavidPhD. 
Publication: Ben-David, S., Vien C., Ortiz R, Biddell, M, Gawliuk, M, Turner, S., Mathias, S., Barbic, S. (February 2022). Understanding mental health service use among a sample accessing integrated youth services: Applying the Unified Theory of Behavior. Journal of the Canadian Academy of Child and Adolescent Psychiatry. https://www.cacap-acpea.org/wp-content/uploads/Service-use-Decision-Making-among-Youth-Accessing-Integrated-Youth-Services.pdf 
We acknowledge with gratitude and respect that this study took place on the traditional and unceded territory of the Syilx Okanagan People. Check out this link https://native-land.ca/ to begin to learn more about the lands in which you reside.
---
Production of this video is made possible through a financial contribution from Health Canada. The views expressed herein do not necessarily represent the views of Health Canada.
Content may not be reproduced, modified, or shared in whole or in part, by photocopy or other means, without the prior written permission of Providence Health Care Society, carrying on activities under the name Foundry.
© 2021, Providence Health Care Society d.b.a. Foundry. All rights reserved.