The Power of Telling Your Story
My name is Andrea and I'm the youth peer engagement coordinator at Foundry Central. My role is focused on engaging young people at each of the Foundry sites and looking at how we can create opportunities for them to connect to each other.
One of the ways we're hoping to create that connection among young people, particularly through the website component of Foundry, is through the Stories Project. Within this project, our hope is to gather experiences from those who identify as young people and give them a platform and a team to support them in sharing their experience in a way that feels real and meaningful for them. Whether it's a struggle with mental health challenges, living with a chronic illness, the frustrations of learning to play a new instrument, facing homelessness, developing a healthy relationship with food or making a new friend after switching schools–we want to hear about everything and anything that young people are experiencing in today's world.
Because somebody might hear about your experience and say 'me too,' and they might find themselves feeling less alone. Something as simple as knowing you're not alone in your struggles or that others have faced the same or similar bump in the road can be enough to combat the urge to isolate that tough times can bring.
I have absolutely had my share of experiences where the connections I made with others did more harm than good. People who encouraged behavior that was harmful to myself and to those I cared about, people who walked away in my time of need, people who sought to hurt or control me.
And maybe this is far too simplistic of an analogy but I remember reading it and feeling like it got to the heart of the matter: if you went to get a haircut and they did a terrible job, would you never get your hair cut again or would you find someone new to do it?
When we are hurt or struggling it can sometimes feel like the better option is to close ourselves off, because that way we can't be rejected or judged. I'm not looking down on anyone who's been hurt or jilted one too many times and has closed themselves off.
I will say this, though, the connections I have made and continue to have, saved my life, without a single doubt. Learning to open myself up to them and remain open has been one of the hardest, most painful and most rewarding things I've ever done.
I will consider myself forever fortunate for all the moments of understanding, compassion and kindness my family, boyfriend, friends and colleagues have given me. And on a larger scale, I am so grateful to all the other young people and their families I've had the privilege of meeting who've done everything by sharing their struggles to give others the space to hear them and go, "me too."
I believe there is incredible power in connection and I feel we are facing a crisis of disconnection within our society today. And before people start tearing into "us kids" and how we're on our "damn phones" all the time- it's so easy to point the finger at mobile devices and technology but our dependence on them is just, in my opinion, a symptom of the wider problem.
The wider problem (again, only in my humble opinion) being that there appears to be this fixation on results and end goals. From the point we are in grade school, we are measured up against our peers. There doesn't seem to be much thought given to the fact that the measuring stick being used is skewed in the favor of those who are naturally more suited to things like repetition, memorization and standardized testing. Or that that kind of comparison can breed resentment and feelings of inadequacy in those that don't measure up (or even those who do!). And when we feel inadequate we start to try and hide certain parts of ourselves… often the parts that need more attention, support and understanding.
We constantly talk of things like 'setting kids up for success' and encourage them to 'reach for the stars'. As if success and stars are shields that keep us from the bad times and sad moments that are a normal part of life.
At some point, when you've hit your marker for success or you've reached the "stars", you realize that all of the pitfalls and drawbacks that come with simply being human are still there. There will still be personal tragedies that rock us to our core and make us question everything, global events that collectively frighten us will continue to be blared across our screens and times when we grapple with our thoughts and feelings in what can seem like exhausting and endless circles will still come around. We will still find ourselves in moments when we have to choose between what is right and what is easy and we won't always make a decision that helps us sleep at night.
And for each of those completely normal and sometimes life-changing experiences, it is connections we forge with others in our lives that can allow us to find support, understanding, validation and kindness and get us through the times that can range from mildly inconvenient to massively devastating.
We want to work with young people to give them a platform to share their story and to give those who are reading it a chance to feel that connection that comes from shared experience.
If you identify as a young person and want to share your experiences, e-mail Kaleigh.McLeod@cw.bc.ca for more information. To learn more about our storytelling team, simply scroll down!
Peter Mothe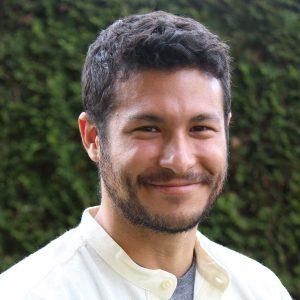 Peter Mothe is a journalist, writer, and artist from Argentina who currently lives and works in Vancouver.
His past work has focused on a wide range of topics, including health, indigenous issues, marginal­ized communities, politics and sports, and has been published by VICE News, The Globe and Mail, CBC Indigenous and the Georgia Straight, among others.
Peter is excited to join the Foundry team as a writer. Ultimately, his goal is to tell stories that shed light on the struggles that young people face and empower them to share their own journeys.
To learn more about Peter and his work go to https://petermothe.com/.
Connor McCracken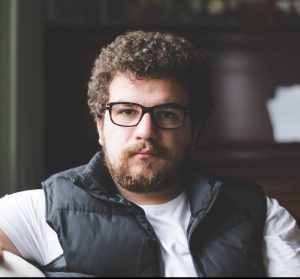 Connor McCracken is a photographer and design student studying at Emily Carr University of Art and Design in Vancouver, BC.
In 2016, Connor created a mental health project called Project Pilgrim. This project involved interviewing over 350 people from around the world about mental health and photographing them. This project reached its climax in May, 2016 when Connor hiked the 1000km Camino de Santiago pilgrimage in Spain where he interviewed and photographed pilgrims from around the world. To date, the project has reached over 1.3 million people.
To learn more about Connor and his work go to www.cmccracken.co or projectpilgrim.org.