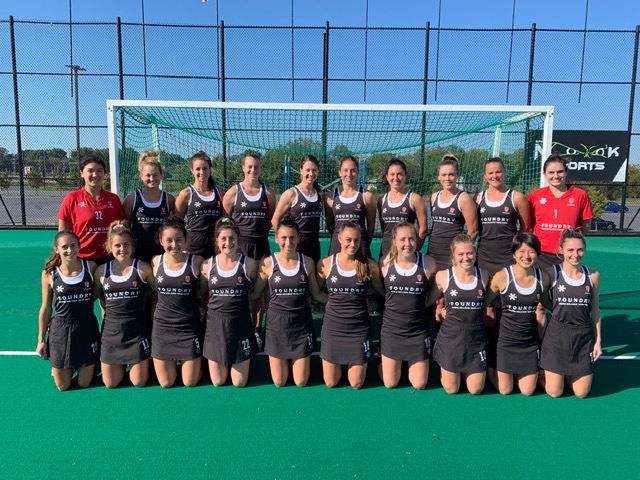 The "Canadian Wolf Pack" as they're called, sport  the Foundry logo on their jerseys with pride when they compete on the international stage. The team is based in Victoria, BC but trained relentlessly in Belgium last fall, which led to an outstanding season, where they placed 2nd in both the Pan American Games in Lima, Peru and the FIH Hockey Series in Valencia, Spain. 
Off the pitch, the Wolf Pack is made up of dedicated and enthusiastic young women who are excited to bring Foundry's message to an international audience, highlighting the many innovations happening here in BC as we transform the way services for young people are delivered. The Wolf Pack's investment in Foundry runs deep, as many have lived and living experiences with their mental health, are born and currently live in British Columbia and come from the communities Foundry serves. Members of the Wolf Pack recently shared with us how COVID-19 has affected them and how they're overcoming the pandemic blues. They also offer a few fun things you can try! 
We are partnering with the Women's National Field Hockey team creating content for foundrybc.ca and will be planning activities at various Foundry centres in the near future! Keep an eye out on this page for updates!