Work: The Basics
Finding a job and exploring career options is an important skill. There are steps you can take to set yourself up for success!
Learn More
keyboard_arrow_down
Finding a job and figuring out what works best for you is important to helping you lead a healthy lifestyle. There are a lot of different parts of the job search, but it's important that you find something that you are interested in.
Different kinds of people work well in different environments, so you should take into account your own personality when thinking about what you want to do in the future. For example, if you enjoy being around other people, you should consider working with customers or in a job that involves working in a team. You can try taking a personality quiz to help see what types of jobs might be best for you.
The whole employment process can be complicated, so this section is designed to help you along as you work through it.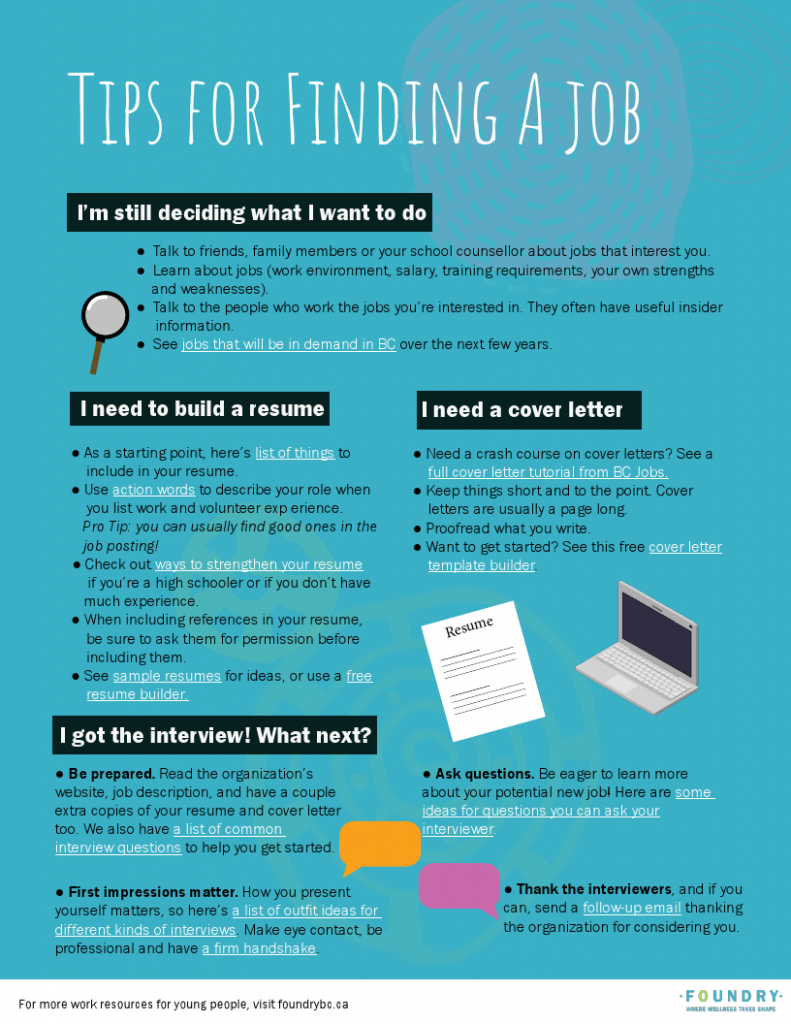 What Next?
Want to explore and learn more? Here are a couple options that will help you.