Written by: Jeanna Pillainayagam, member of Foundry's Provincial Youth Advisory Committee
In early May, I had the opportunity to interview two researchers who had met with the Youth Research Advisory Panel (YRAP) to gain feedback on their research grant proposals. I wanted to see what the experience of working with the YRAP was like for them, as well as gain some insight into their perspectives on the importance of collaborating with youth in research. Below are some snippets of my conversation with Dr. Sarah Munro.  
*Please note that I have lightly edited Dr. Sarah Munro's responses for the sake of clarity.  
Jeanna: How did you hear about the YRAP? 
Dr. Munro: I heard about it when it was being planned. I was invited to be a part of the academic team putting in the grant application that funded the YRAP. It was through a collaboration I was doing with the [Principal Investigator] and it was around youth and healthcare and it seemed like a great synergy. So I first learned about it when it was in its development stage.  
Jeanna: What made you want to approach the YRAP for feedback regarding your grant proposal? 
Dr. Munro: Well, I think it's becoming an expectation of research that involves any populations that access healthcare, that the research needs to be done in some kind of partnership. Those partnerships need to be genuine, they need to be built on trust and collaboration, and starting those partnerships from scratch takes a lot of time. And in my experience, it really takes a year between first making contact and having time to get to know each other, build[ing] that trust before really having a genuine relationship where people's ideas are incorporated into the research and they actually get to co-produce the research. So the opportunity to connect then with a group that had so much capacity and built-in expertise, that felt to me like a lifeline during a very busy time. We're all so physically isolated with COVID that the opportunity to do outreach, especially with youth, has just changed completely. So it was great timing for this particular project that the YRAP was there and eager to collaborate and ha[d] the skills in place so that we were able to kind of jump into that relationship process with a lot of those supports already in place.  
Jeanna: What were some of your key learnings from your experience working with the YRAP? 
Dr. Munro: That I want to find more ways to keep capacity for groups like this going. You were [telling me earlier] that it had an impact on you, it was meaningful, especially during COVID. I had the same experience with another group of parents that I collaborate with. They're an advisory group like the [YRAP], and one of the things that they talked about was how much they took away from the group experience. I think that [when] doing any kind of partner research or patient engagement, that there needs to be that kind of mutual reciprocity really built into it so that the people who are giving their time in actually informing the research process actually feel like they're getting something out of it too. What I really take away from my experience is that this is a model of engagement that we need to replicate. It shouldn't just be in COVID times or just around research with youth. I think it should be something where we look at what worked successfully for the [YRAP] and try and replicate that across different areas and across research.  
Jeanna: Do you think there's a growing desire among researchers in your field to have more input from youth in their research?  
Dr. Munro: I think there's maybe a desire but a lack of understanding of how to do it. In health research so much of the training is focused on, well unless it's interdisciplinary, it's usually that you don't get a lot of training in the skills required to do this kind of work. So a lot of people feel like it's intimidating to get into. They don't really know how to do it, they don't have maybe the language with which to speak to youth. Or maybe they even do research in an area … [such as] bench science or clinical research [where] they don't see how they can really meaningfully work with youth who would be affected so much further down the research pipeline. So while there may be an interest and even a kind of push from funders to do it, I think that there's still a sense of 'how do I get started?' from researchers. Whereas the idea of doing work in partnership is not new to research more broadly. It's something that anthropologists and social scientists have been doing for a really long time—people who would be more familiar with words like, "community-based research" or "participatory action research." None of that is new. But it is nice to see that beautiful, rich tradition of research is making its way and it's bleeding into healthcare research these days. 
Jeanna: What would you say are some of the challenges of incorporating youth feedback into research?  
Dr. Munro: I think that research conventions make it really difficult to retain youth voices. So what I had as a product of my time with the YRAP was a research proposal. And the process of translation from the kind of conversation we had with the [YRAP] to where it ended up in the proposal was very much filtering it through academic jargon, which truly loses how vibrant and how exciting the feedback was. I think that what we could be thinking about is what are some unique and out-of-the-box ways to represent patient voices? One thing I really like is the letter of support that was included [with] my grant, that was written by members of the [YRAP] in their own voices. And a lot of the content we had in the grant like how we were going to do our engagement for the project, the type of language and terminology that we were choosing, there was that space in the support letter to represent that in youth's own voices. And I think that's really important. We need to have more opportunities for that, whether it's personal statements … or a way to include direct quotes from youth in the grant. That would be, I think, a really nice way to make sure that we're not repurposing or even co-opting youth voices as researchers.   
Jeanna: Do you see this type of panel being adopted in other fields of research or even other parts of the world? Do you see this kind of model being replicated?  
Dr. Munro: Well, I've already stolen ideas from it! I was really inspired by some of the infrastructure and I used it to help my parent advisory group. So this is a group of fifteen people with children of ages 0-5, and they meet with me on a monthly basis to provide feedback on the research that I'm doing around pregnancy and reproduction. We don't have any youth members in this group but … the way that the [YRAP] provided feedback on my grant proposal, I was able to take some of the inspiration and some of the questions in the conversation we had and to facilitate some of the meetings with my parent advisory group. So it took on a similar model, which led to some great discussions and touched on things we never would have explored before had I not changed how we facilitated those group meetings. I think for other [research] areas, it doesn't have to be restricted to youth. I think the model of the panel would be great for a lot of other populations and clinical topic areas … because it has the potential for so much more sustainability, and also … there's this kind of reciprocity piece. Having that opportunity to have a meaningful say in the research process, to connect with peers and build community. … [W]hat I find when people participate in the research process, who aren't researchers themselves, there's a sense of, not necessarily validation, but [they] feel seen and respected and heard …  
Jeanna: Do you think that in research, the knowledge researchers acquire through education and working in the field can sometimes conflict with first-hand and lived experience?  
Dr. Munro: Yeah, but conflict isn't necessarily a bad thing. And I mean as a qualitative researcher I believe that knowledge is subjective, and is constructed, and is contextual. There is not necessarily truth being covered through our studies, but potentially many knowledges that may conflict with each other. And it's important to take those moments of conflict and think of them as opportunities. Where do we have common ground? Why do we have different perspectives? If there's, say, knowledge that's being generated through traditional academic research that conflicts with patient and youth experiences, then we need to interrogate [whether] that knowledge [was] created in a way that … is not going to reflect youth experiences because it wasn't developed by and for youth. 
Jeanna: In your opinion, what are the benefits of working with a group like the YRAP on grant proposals? 
Dr. Munro: I mean the simplest logical benefit is that it makes the research better. … [I]f as researchers we create knowledge that doesn't reflect youth experiences or isn't grounded in research questions that are important to youth, then what's the point of it? It's not going to actually have the change or the impact that we're seeking, which is to improve healthcare access and experiences for youth. At the end of the day, I think that's what drives my research, and having a YRAP and models like that ensures that we make the research process as relevant as possible to youth from day one, from the moment of coming up with a research question. 
---
About Jeanna Pillainayagam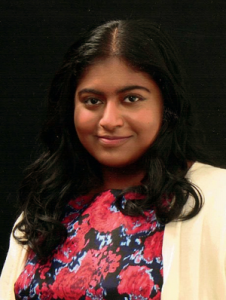 Image description: A person of colour smiling at the camera against a black background.
Jeanna Pillainayagam is currently a member of the Foundry Provincial Youth Advisory Committee, and was a member of the Youth Research Advisory Panel (YRAP). She also has volunteer experience with mental health organizations including CMHA-BC and Jack.org, and has previously worked on mental health projects with groups such as Anxiety Canada, the University of Northern British Columbia, and the BC School Counsellors Association. She is passionate about promoting mental health education and destigmatizing mental illness.
Jeanna believes the YRAP was an excellent opportunity for young people to advocate for the needs of youth in terms of creating accessible, adequate, and appropriate health/wellness services. She hopes to see more programs like the YRAP in the future.
---
Keywords: youth research, accessible research,  Foundry BC, Foundry, Feedback, Research, Youth, Youth Research, Youth Participants, Practicality, Nuance, Privacy, Research Study, community-based research, participatory action research, healthcare access