Abbotsford
A collaborative community where youth and families can learn, grow and thrive amid life's challenges.
keyboard_arrow_down
Donate Now
Opening Hours
Monday
9:00AM - 5:00PM (Phone closes at 3:00PM)
Wednesday
10:00AM - 6:00PM
Thursday
10:00AM - 6:00PM
Friday
10:00AM - 4:30PM (Phone closes at 12:30PM)
Clinic and Counselling Hours
Access
All young people 12-24 can access Foundry services
Get the latest updates on this Foundry centre by signing up here
Land Acknowledgement
Encompass' offices and spaces, and the work that we do, are on the sacred, ancestral territories of the Stó:lō people, the Semá:th First Nation and Mathxwí First Nation, who are the traditional stewards and protectors of this land and its generous resources. These territories are now home to many diverse First Nations, Métis and Inuit. Our work does not start and end with this land acknowledgement; it is one important action towards Reconciliation, honouring the land and Indigenous heritage, which dates back since time immemorial.
Who We Are
We bring services together under one roof to make it easier for young people ages 12-24 to find help and support. Not sure what support you need? Come by and talk with us! We'll work together to help determine what support is right for you. All services are free and confidential.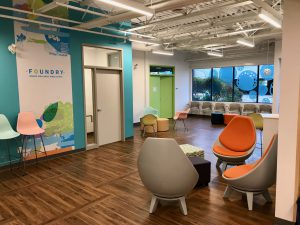 Important Centre Information
Foundry centres are now offering in person services, but will continue to offer select services virtually – over the phone or video chat. Please call Foundry Abbotsford at 604-746-3392 or follow @foundry_abbotsford on Instagram for the most up to date information on service availability.
Same Day Counselling
Book a same day counselling appointment through this form. (The form is active Monday 9:00AM – 2:00PM and Tuesday-Thursday 12:00PM – 5:00PM).
Referral Information
Foundry services can be accessed without referral or assessment.
If Primary Care providers would like to refer a patient, please fill out the referral form and fax to Foundry Abbotsford at 604-746-7399.
Offering a Variety of Health & Social Services
Foundry Abbotsford is a place where any youth or parent in our community can find easy access to the help they need, when they need it. It is an integrated youth and family initiative that will transform how mental health and substance use services are delivered in Abbotsford; providing early intervention to support young peoples' well-being. Click the green button below for a list of services offered at our centre.
Mental Health Services
add
Walk-In Counselling: free walk-in mental health counselling. Times available YTBD.
Adolescent Day Treatment Program: a Fraser East Regional, multi-disciplinary team, providing community based school and mental wellness programing for youth who are school refusing due to their mental health challenges.
Short Term Assessment Response Team (START): provides in person assessment and intervention services for children and teens (6-18) who are experiencing a mental health crisis.  Anyone can call START if they are concerned that a child or teen is experiencing a mental health crisis.   A mental health crisis is  a rapid onset or change (last 2-4 weeks) of mental health symptoms, resulting in being unable to participate in daily activities or relationships.
Early Psychosis Intervention (EPI): A multi-disciplined specialized clinical program for  young people and their families experiencing their first episode of psychosis. Services include medication management, symptom education, counselling, vocational support, community reintegration and peer groups.
Child and Youth Mental Health (CYMH): provides a wide range of direct and contracted community-based specialized mental health services to children and youth under the age of 19 and their families on a voluntary basis.
Primary Care
add
Abbotsford Youth Health Clinic: primary care for youth 12-24 years old. Tuesday 3:00pm-7:00pm, Wednesday and Thursday 3:00pm-6:00pm.  No appointments necessary.
Trans Care: trans friendly primary care services including hormone readiness assessment and commencement and surgical readiness assessment. Pathways around hormone treatments.  Transcare clinics weekly.
Substance Use Program
add
Impact Youth and Family Substance Use Services: counselling to youth and families, and other community-based supports and programs aimed at addressing youth substance use needs through a resiliency lens. Collaborating with the community, families and young people to cultivate caring, connected opportunities for sharing the personal gifts that help us and others confidently navigate a society where substance use is common.
Youth and Family Navigation & Peer Support
add
Youth Peer Support Workers: peers that help support and navigate Foundry and community services.
Navigators: to help youth and families navigate Foundry and community services.
Youth and Family Inclusion Group: a group for youth and families that want to be involved in guiding Foundry services along with being engaged in leadership activities in the community.
Activate: a health and wellness program for youth 16-24 years old.
Fraser Valley Youth Society:  supports LGBTQ2S+ and Allied youth in the Fraser Valley. We want to connect them to their peers, their communities and to provide supportive and inclusive help where needed
Social Services
add
Ministry of Child and Family Development: Provides child protection intake and investigation services, child and family services, child and youth mental health services, adoption and guardianship services, youth justice services, and services for children and youth in care.
Fraser Valley Aboriginal Children and Family Services Society: child welfare agencyproviding culturally appropriate and holistic services through prevention, community development and child welfare programs to Aboriginal children, youth and their families residing throughout the Fraser Valley.
Income Assistance: financial assistance for those who are in need and have no other resources.
Services to Adults with Development Disabilities: support in transitioning planning and implementation for young adults with development disabilities.  
Archway Youth Resource Centre: a range of support programs from youth and their families to help every individual in reaching their full potential.
Foundry Work and Education Program
Foundry Works is a new supported employment and education program for youth who are interested in working, going to school, or completing a training program. Foundry Works helps youth build the skills and experiences they need to achieve their goals. This program is available to BC youth between the ages of 15-24 years old, who are not currently employed or enrolled in any other employment program. Click here to learn more.
If you are a young person interested in participating or an employer/business who is interested in getting involved, please contact the Foundry Works team at foundryworks@foundryabbotsford.ca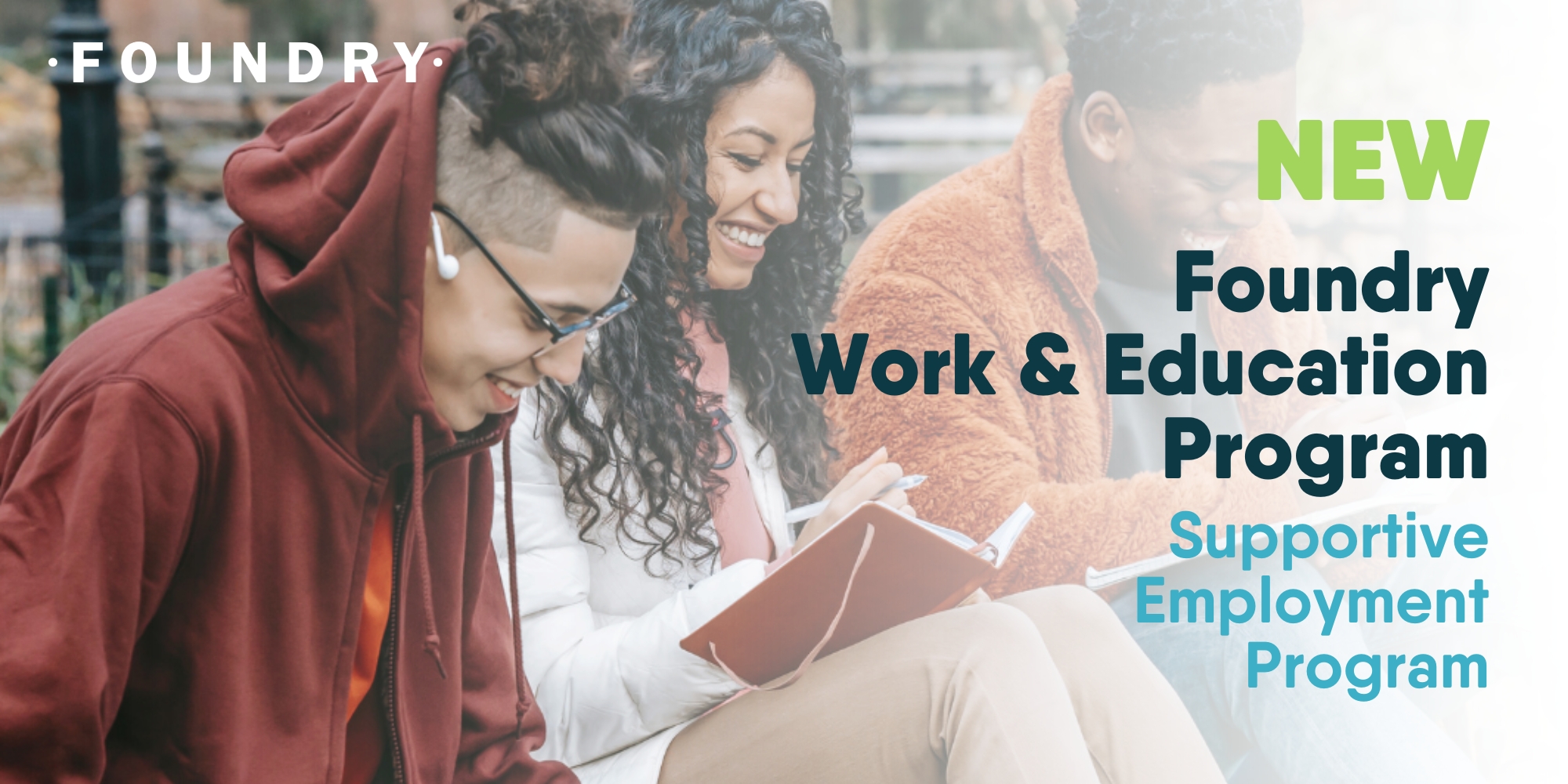 Collaborative Partnerships
Hosted by Archway Community Services (formerly known as Abbotsford Community Services), Foundry Abbotsford unites the following partner organizations that will address the wellness needs of young people ages 12 to 24 and their families: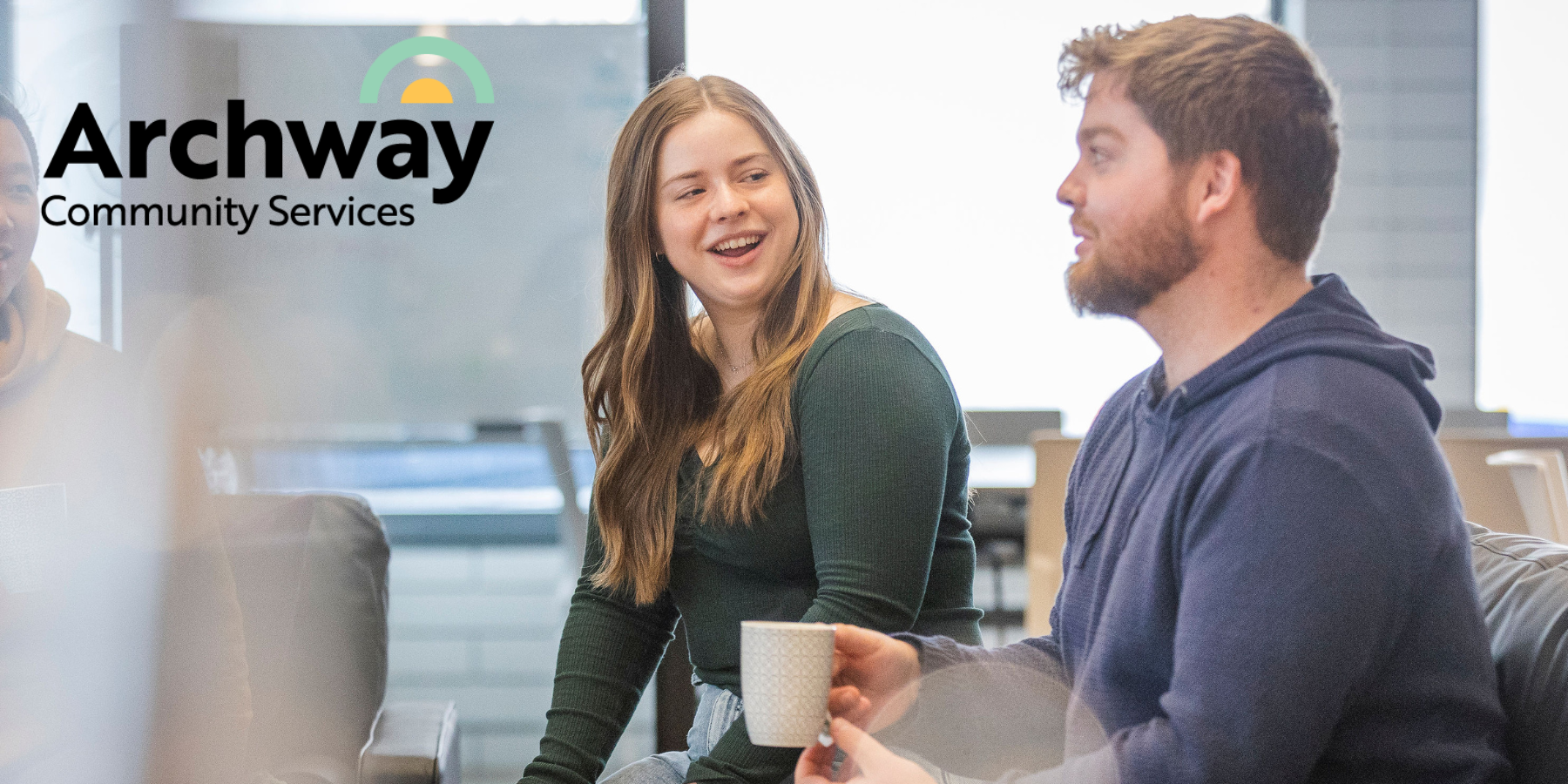 Supporting Partners
Division of Family Practice
PHSA Trans Care BC
UBC Family Practice Residency Program
FHA Public Health
Innovative Fitness
chevron_left
chevron_right
chevron_left
chevron_right