WHAT IS A BALANCING OUR MINDS YOUTH SUMMIT?
The Balancing Our Minds summits were free events focused on youth mental health. Each year, five communities across BC were supported to plan and deliver a summit in their area from 2017-2021.
These community youth summits showcased leadership and involvement from youth across the province, including rural and remote communities, and highlighted local initiatives and sustainable, creative approaches to advancing school wellbeing.
The summits aimed to achieve the following goals:
Increase knowledge about mental health and substance use
Build awareness of available mental health tools, resources and services
Increase positive attitudes towards individuals experiencing mental health challenges
Generate ideas on how to promote mental health and wellness in your school community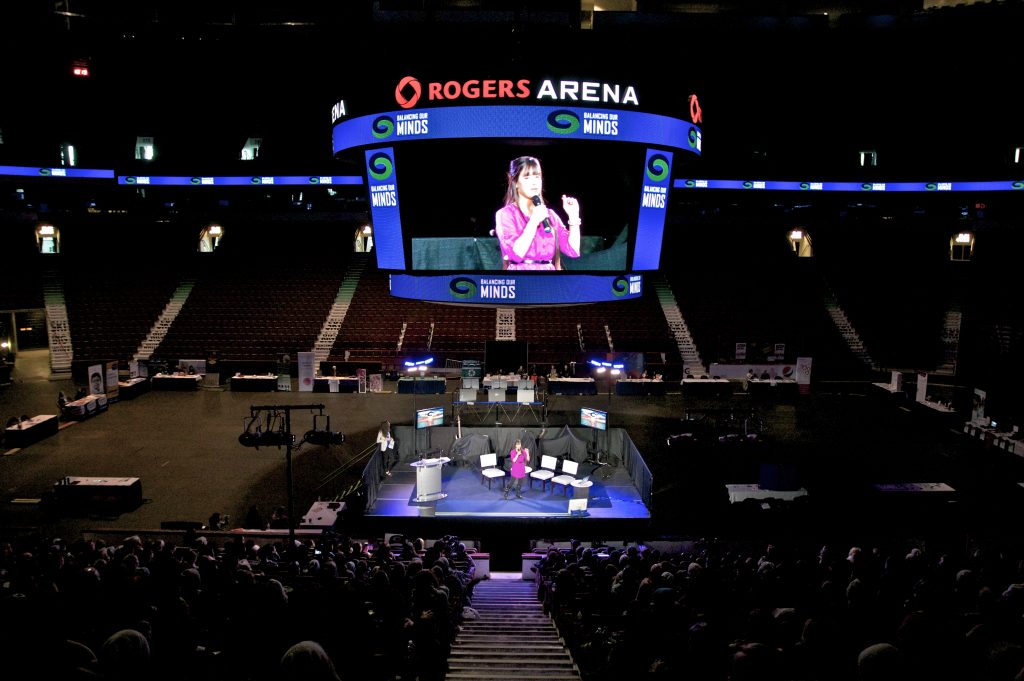 Balancing Our Minds Youth Summits were based on the province-wide event Balancing Our Minds held at Rogers Arena from 2013-2016. The event was inspired by the idea that an important first step in changing how mental health is discussed and experienced in our school communities is getting together youth and educators from across the province to engage in thoughtful dialogue, education and idea-sharing on how to better promote mental health and wellness in our school communities.
A very special thanks to the Canucks for Kids Fund for supporting BC Children's Hospital to implement this initiative through the years!
DOWNLOADABLE DOCUMENTS: